Thoughtful Gift Ideas For Baby Showers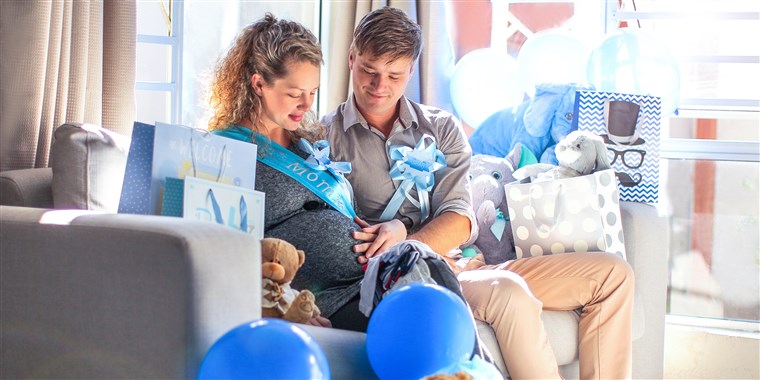 Baby shower- these two words contain all those excitement and happiness which is beyond comparison. Having a baby running around you is perhaps one of the best feeling that a human an ever experience in their lifetime. The long nine month wait might take a toll on you but ultimately the baby shower an ease up your stress and you can feel more loved. Baby showers are a momentous day.
If you are invited to your best friend's baby shower, getting a gift for them is absolutely something that you can never miss on. Finding the perfect gift can be trickier. You have to make sure that the gift is cute as well as appropriate. If you already know that she is expecting a baby boy or a baby girl then choosing a gift will become even easier. You can even send a cake. Here is list of some of the best baby shower gift ideas:
You can plan on hosting a baby shower and inform it your best friend. It can be the perfect ice breaker that your friend has been longing for. Since now you are the head organiser of the ceremony, making it memorable should be your main duty. Starting from the decorations to bringing a lovely cake, everything should be perfectly planned. You can avail cake delivery online. This can be the best and the most memorable gift for your best friend.
Something that is very typical in every baby shower ceremony is a baby gift basket. You choose this one too and personalize it according to our choice decorating it with ribbons, cute custom stickers and stick-on ornaments.. You have to be creative and think out of the box if you choose this one to gift. After decorating the basket, think about what to fill it with. You can fill it with everything that a new born baby needs. Choose from skin-friendly baby products like baby oils, baby powders, baby food and napkins etc.
Some of the best techie stuffs that you can include in your list of gifts are a soothing sound machine, no- contact baby thermometers, baby monitors and a rocking chair etc. Soothing music coming from a sound machine works wonders and makes a baby fall asleep easily. This s perhaps the best gift idea that you can come up with. Baby monitors and a baby thermometers also make a great gift item.
New moms need care as much as a new born baby needs. Gifting a survival kit for the soon-to-be moms can be a great idea. Include all those necessary items that she needs for her skin and body. Along with them, you can also include some chocolates, dry fruits, make up items etc.
You can also go for baby jewelleries. This is not highly rated but still it can be unique idea.
Getting a gift for the little one can be difficult. This guide will definitely help you to have clearer idea about what to gift on baby shower.