Video Recovery from Android Phone SD Card with Stellar Data Recovery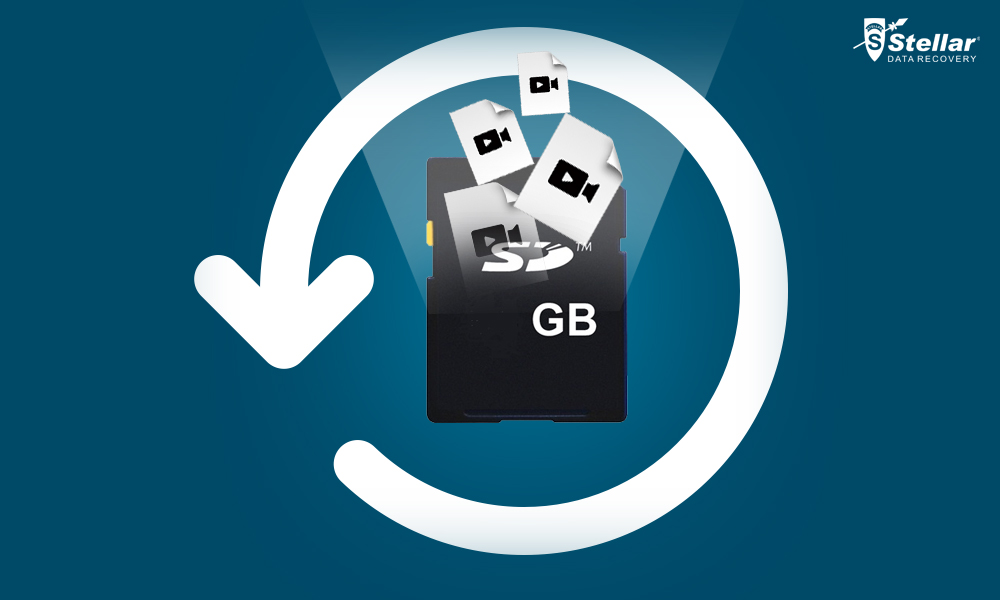 Today I am going to correct a mistake a mistake I made with My SD card, now SD stands for secure digital. SD cards are just a form of flash memory that can be overwritten thousands and thousands of times which is why they are so perfect for Android phones. Now a few days ago, my android phone started getting hang and I thought it is because of lots of data stored in SD card, and to resolve this issue I format it. After few hours later, I realized I had formatted my SD card and forgotten to save the images from that.
Now as soon as I realized that I haven't save the images and videos from the phones memory card, I took the card out from my Android phone and stopped using it. Because Even though you've formatted SD card or memory card, data on these cards still remains and can only be overwritten when you take more pictures or video or audio or whatever data on your SD card.
So now, the data is still on there but it can't be read by any imaging software, it can only be recovered by professional and powerful data recovery software. Moreover, today in this post that's what I'm going to show you, how you can recover your lost photos, videos from android phone SD card.
To recover your lost data from the storage media you need to find the reliable data recovery software. There are N number of data recovery program available out there, some are paid and some are free. You need to pick the perfect one for recovering your lost data. Mostly free data recovery software allows recovering data upto certain limit and paid one claims unlimited data recovery. I am going to use Stellar data recovery Standard software for recovering my lost photos and videos from android phone SD card.
I download the Stellar Data recovery Standard software from its Official website and run it.
The installation process of this data recovery software is so smooth; with few mouse clicks and I got the data recovery software on my desktop.
Here: Best Tool for Recovering Deleted Files at Free of Cost
I double clicked on the Stellar data recovery software icon, available on desktop and saw the software interface. The interface of the software looks so handy, which can be easily operate by any user whether he is professional or home user.
I saw the select file type options, suppose if you want to recover only photos then you can click on "photos" under multimedia. As I wanted to recover my lost videos so I selected the "Videos" option.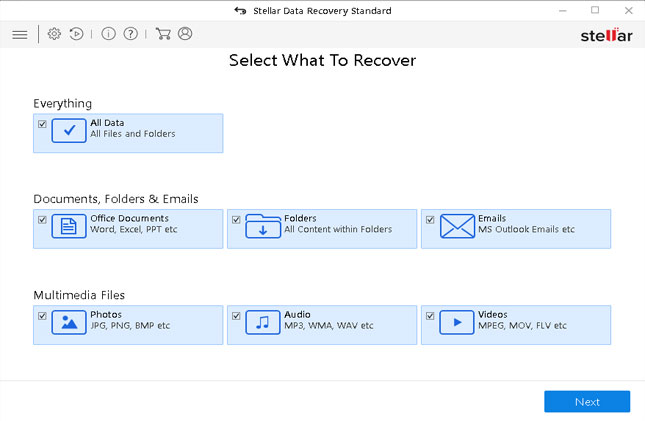 After selecting file types, click on "Next" button and you will see another window where you need to choose the location of the lost files and click on Scan button.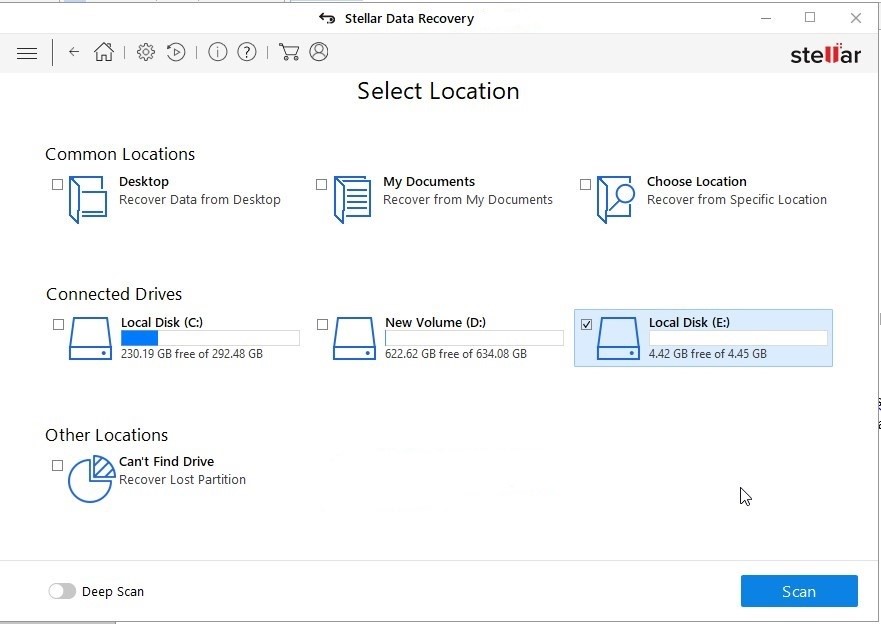 Software scanned the selected SD card and showed me the preview of all possible recoverable files.
Note: It worked for me and I got 100% result from Stellar data recovery Standard software.
I selected all my lost videos and hit the recover button to save my recovered files. It allowed me to save my video files at my desired location.