What is a Nonsurgical Face Lift?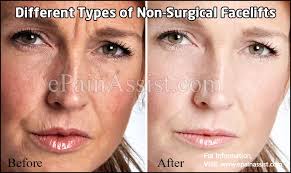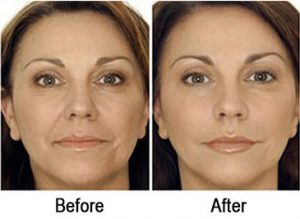 With the rise of social media our standards of beauty have also risen. Whether Instagram models, celebrities, or simply the pretty girl down the street, it can begin to feel like everyone except you is meeting this seemingly-impossible goal. When you need a secret weapon to boost your social media game and brighten your face and overall appearance, a nonsurgical face lift is quick, convenient, and yields instant results.
What is a nonsurgical face lift?
This minimally-invasive procedure is much quicker, simpler, and cheaper than a surgical face lift. All of the benefits of a face lift (younger appearance, smoother skin, fewer wrinkles, and more) with none of the downtime, bruising, or risks of the traditional face lift surgery. Skip the hospitalization, incisions, scarring, and keep your vacation days when you go with a non-invasive face lift.
How do nonsurgical face lifts work?
Typically, a nonsurgical face lift will involve some dermal fillers or BOTOX® injections into the cheeks, around the mouth, or on the forehead. This quick, instantly-effective treatment treats the following:
Laugh lines and Frown lines

Marionette lines

Crow's feet

Forehead creases

Smoker's lines

Bunny lines

Nasolabial folds (nose lines)

Mental creases

Neck lines

And more!
Wherever your problem areas on your face, theres' a nonsurgical face lift treatment for that. Restore volume to your cheeks, smooth fine lines and wrinkles, and turn back time—all without going under the knife.
I'm afraid of Needles but interested in Fillers. What are my options?
Laser resurfacing treatments are an advanced and innovative way to achieve the same amazing results as dermal fillers, BOTOX® or traditional face lift surgery. These cutting-edge spa lasers are able to tighten sagging skin, minimize pores, reduce fine lines and wrinkles, and lend a "glow" to your face.
There are a variety of laser resurfacing face treatments near you:
Laser Skin Genesis Therapy: As the name implies, this laser face lift is like a new beginning for your skin. Treat wrinkles, minimize pores, diffuse redness, and smooth an uneven skin texture.

Fraxel Laser resurfacing works on the face as well as most other parts of the body. Fight fine lines, face wrinkles, stretch marks, age spots, acne scars, and more.

Vascular Pulsed Dye Therapy utilizes a pulsed dye laser to treat benign vascular lesions, rosacea, broken veins or capillaries, psoriasis, and more.

Intense Pulsed Light (IPL) Photorejuvenation is sometimes referred to as a "photofacial" due to its prowess at removing freckles, age spots, and sun damage from the face, chest, back, and hands.

3D Laser Anti-Aging Laser Therapy improves skin texture and tone while stimulating collagen production and reducing redness. This laser treatment also prevents signs of aging before they start!

Vein Laser Therapy treats red and blue leg veins for men and women in Norfolk, Virginia Beach, and beyond.
A reputable spa and laser medical center will offer everything you need, and should be backed by a licensed medical professional. Always check for local deals and specials, and don't be afraid to ask questions.
Why wait? Schedule your nonsurgical face lift in Virginia today!