How to improve the Wifi connection on your Android mobile phone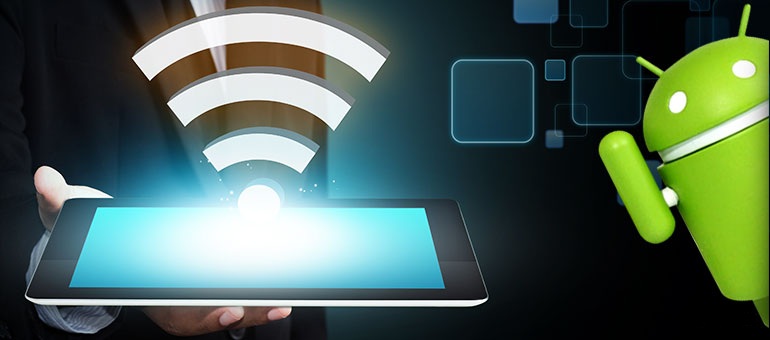 There's nothing more annoying than a slow Wifi connection. With a bad wifi connection, you have to wait for hours for your web pages to load. You may want to consider setting up your wifi connection properly from your Android smartphone. For this reason, we will present here some practical tips to optimize and therefore improve a Wifi connection.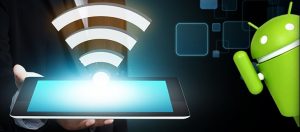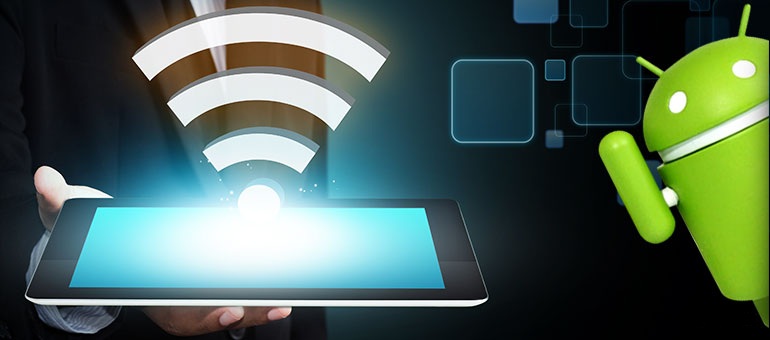 Improve the quality of your Wifi connetion
Why is my wifi connection so slow? That's the question we've all asked ourselves at least once about our wifi. In the race for the best speed, not all Internet service providers are equal. Some operators do not hesitate to boast speeds that are difficult to reach by wifi or cable.
But contrary to what one can sometimes imagine, not all connection problems are attributable to ISPs. The quality of your wifi also depends on your equipment, how you set it up and where your wifi router is located.
Where to place your wifi modem to surf faster
For example, try to get closer to your box or your wifi router. You will see that in most cases, the situation is greatly improving. Indeed, the closer you are to your wifi modem, the more powerful the Wifi signal becomes.
Unfortunately, it is not always possible to surf within two metres of your wireless access. If you are lucky enough to own a house or a large apartment you may need to invest in a Wi-Fi repeater. This Wifi repeater will allow you to extend the signal of your box to cover the entirety of your accommodation with the same Wifi network.
Another key point to check the location of the wifi box. To benefit from a strong signal, the Wifi box should be placed if possible in the center of the house in a clear area. Avoid placing the wifi router next to a wall, door, furniture, in the corner of a room or a metal object that could block wave propagation.
Few people know it, but Wifi routers emit waves to the sides and down. It is therefore recommended to place your Wi-Fi Box as high as possible, especially if you live in a two-storey house or duplex.
Boost the signal of your wifi network
If, despite all your efforts, your wireless connection continues to oar or even shut down after a few minutes, then you will need to opt for a thorough analysis of your Wifi network. This will allow you to scan all the access points around you and assess the size of the wifi channels. This will allow you to know if your neighbours are using the same frequency as you on their wifi network.
And this is far from being a detail. Many people forget this, but the quality of Internet browsing depends largely on the level of congestion of the wifi channels used. Unless you live in the countryside, there is a good chance that you will be able to pick up your neighbours' Wifi signal during the in-depth analysis of your Wifi network. And the more a channel is used, the higher the risk of interference and interference.
But how do you know which band people around you use for their wifi?
For this we will use the free Wifi Analytics apps. Thanks to this tool you will be able to determine precisely on which channel to connect to in order to obtain the maximum flow rate. Its use is extremely simple and perfectly suited to a person who has no knowledge of computer networks.
Open Google's Play Store
Download the Wifi Analyzer application
Launch the Wifi analyser
Wait a few seconds for the tool to collect information from the networks around you
Then click the eye icon and select the note category of the channel
Press the exclamation mark at the top of the screen to choose your internet box
Wifi Analyzer will automatically determine for you the best Wifi channel to adopt. The application also provides a detailed view of all channels. The more stars there are, the less likely you are to encounter connection problems, determine the size of the Wifi channels and then change the channel in your box. To do this, you will need to connect to the configuration tool set up by your Internet service provider. This will allow you to view all the equipment connected to your box including those using Wifi WPS. Access is generally from a web interface by entering the codes listed on your contract.
How to evaluate Wifi coverage in each room ?
In a large apartment or house, not all rooms will have the same signal quality. To determine exactly where you should sit to watch a movie on Netflix, we will use the Wifi Analyzer application again.
Start Wifi Analyzer
Click on the eye icon
Select the option Signal meter
Press the Tap here button
Choose your Internet Box
Determine the reception quality of the Wifi signal in each room
All you have to do now is move around inside your home with your smartphone in your hands to test the quality of your Wifi network in each room.