Exploring Athens With LoraNocarter: An Insider's Guide To The City Of Ancient Wonders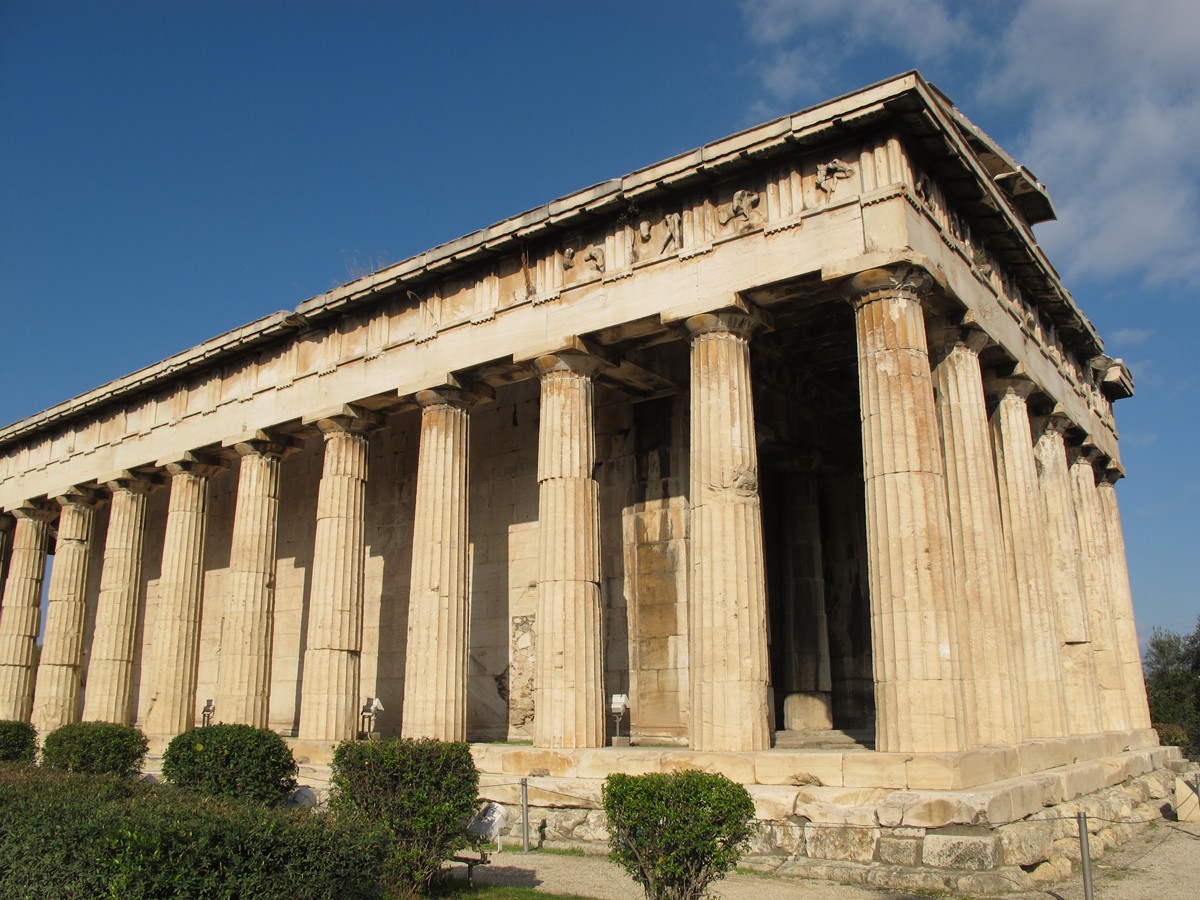 Introduction
Athens is a city of ancient wonders, made famous by its iconic monuments and the central role it played in the rise of western civilization. But there is much more to the city than meets the eye, and one of the best ways to discover it is through the eyes of a local. Enter LoraNocarter, an Athens-based blogger who has become a master at uncovering local spots, hidden gems, and unique experiences that most visitors never hear about. In this article, we'll take you along on LoraNocarter's adventure as she dives deep into Athens' soul and reveals her insider's guide to exploring this fascinating city.
What to see in Athens
Athens is a city rich in history with plenty of things to see. The most popular tourist attractions are the Acropolis, the ancient ruins of the Parthenon, and the Temple of Olympian Zeus. Other notable sights include the Panathenaic Stadium, Hadrian's Library, and the National Archaeological Museum.
If you're looking to get off the beaten path, there are plenty of hidden gems in Athens waiting to be discovered. Venture into one of the many picture-perfect neighborhoods like Anafiotika or Plaka. Or explore one of Athens' many parks and green spaces like Lycabettus Hill or Filopappos Hill. And be sure to check out some of the city's unique museums like The Benaki Museum or The Greek Folk Art Museum.
No matter what your interests are, there's something for everyone in Athens. So start planning your trip today and experience all that this incredible city has to offer!
The best time to visit Athens
The best time to visit Athens is from late March to early May, or from September to November. These are the city's shoulder seasons when hotel rates are lower than during the peak summer tourist season, and the weather is milder than in winter. Although you can visit Athens year-round, be aware that some attractions may be closed or have reduced hours during the off-season.
Where to stay in Athens
Where to stay in Athens depends on what you're looking for and what your budget is. There are tons of great hotels, Airbnbs, and hostels scattered throughout the city. If you're looking for a place to stay that's centrally located and within walking distance of all the major sights, I recommend checking out the Plaka neighborhood. This is where I stayed during my most recent trip to Athens and I loved it! The streets are lined with cute cafes, restaurants, and shops, and you're right in the heart of all the action. If you're on a tight budget, there are plenty of great hostel options in Athens as well. My personal favorite is Athens Backpackers, which is located just a few minutes away from the main train station.
How to get around Athens
Assuming you would like tips on getting around Athens:
Public Transportation: The best way to get around Athens is by using public transportation. The city has an excellent Metro system that can take you to most of the major sights. You can also use the bus system, but it can be a bit more complicated to figure out. Taxis are another option, but they can be expensive.
Walking: Another great way to see Athens is on foot. Many of the city's major sights are within walking distance of each other. Walking is also a great way to explore some of the smaller streets and get a feel for the city. Just be sure to wear comfortable shoes and watch out for traffic!
Biking: Biking is another great option for getting around Athens. There are many bike paths throughout the city, and it's a great way to see some of the less touristy areas. You can rent bikes from many hotels and hostels, or you can buy one from a local shop.
What to eat in Athens
If you're looking for a truly Greek experience when visiting Athens, then you'll want to make sure to try some of the local cuisines. There are plenty of delicious options to choose from, and you really can't go wrong with any of them.
One traditional dish that you must try is Souvlaki. This is grilled meat on a skewer, and it's usually served with pita bread and a variety of dipping sauces. Another popular option is Gyros, which is also grilled meat (usually lamb) but it's served in a pita wrap with tomatoes, onions, and tzatziki sauce.
For something a little lighter, there's always Greek Salad. This refreshing dish is made with cucumbers, tomatoes, feta cheese, Kalamata olives, and a simple dressing of olive oil and lemon juice. And of course, no meal in Greece would be complete without a glass (or two) of Ouzo – the national drink of Greece!
Insider tips for exploring Athens
When it comes to exploring Athens, there are a few insider tips that can help make your experience more enjoyable. First, consider spending a day or two exploring the city's many ancient sites. The Acropolis, Parthenon, and Temple of Zeus are all must-sees. Not only are they incredibly well preserved, but they offer stunning views of the cityscape.
If you're looking to escape the heat of the day, head to one of Athens' many museums or art galleries. The National Archaeological Museum and Benaki Museum are both excellent choices. Or, for something a little different, check out the Athens Flea Market. It's a great place to find souvenirs and gifts for friends back home.
Finally, be sure to sample some of the delicious local food during your stay. Greek salad, souvlaki, and spanakopita are just a few of the mouth-watering dishes on offer. And don't forget to wash it all down with a glass or two of ouzo!
Conclusion
Exploring Athens with LoraNocarter has been an incredible journey, taking us through the bustling modern city and back in time to experience the past glory of Ancient Greece. We have seen some fantastic sites, tasted delicious Greek food, and made memories that will last a lifetime. The insider's guide provided by LoraNocarter helped make our exploration easy and enjoyable – now we can't wait to go back and explore everything else this amazing city has to offer!