What Kind of Packaging Attracts Customers?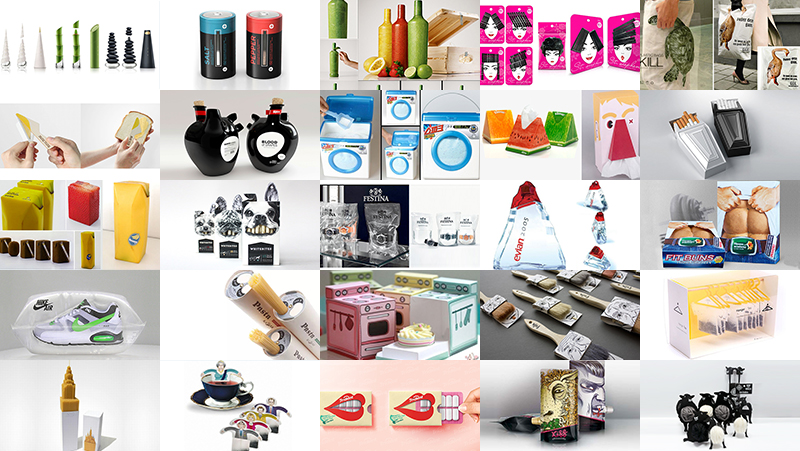 When you are planning to design the packaging for your product, it is essential that you pay attention to how customers will view it. Whether you're designing labels for vitamins or labels for liquor bottles, first impressions are critical. You should make sure that your packaging reflects the kind of customer you are trying to attract. For instance, if you're a business owner looking for customers for your car parts, you might want to avoid bright colors. Additionally, you should choose packaging that is easy to carry, store, and use. If you're packaging ketchup, for example, you should create packaging that is not confusing or difficult to use.
High-quality packaging
The right packaging conveys your brand's values and creates a positive first impression. This will build customer loyalty. In addition, high-quality packaging should be made from recyclable materials, which reduces waste and contributes to a greener environment. Printed banding, for example, can add flair to plain boxes and also act as an information carrier.
High-quality packaging also ensures that your products are safe and kept in optimum condition. Cheap, low-quality packaging can send the wrong message to customers that the item inside is of low quality. However, high-quality packaging shows that a business takes pride in its production. Moreover, high-quality packaging also increases brand recognition. More than 50% of consumers would return an order if they found that the outer packaging of an item was damaged or ripped.
The right packaging can also help create brand recognition and trust. Whether your product is an e-commerce store or a retail store, high-quality packaging is an essential part of any business. However, creating the perfect packaging design is not as simple as it seems. Before you begin designing your packaging, you need to conduct demographic research to determine which elements are most appealing to your target audience.
Besides appealing to consumers, high-quality packaging will also help your business increase revenue. Packaging should convey your brand narrative, seasonal promotions, and enticing offers. It's also an important tool for educating and informing prospective buyers. When packaging communicates valuable information, consumers will be more likely to buy your product.
Simple packaging
One of the most important aspects of packaging for your brand is the simplicity of the design. When the design is simple, it's easier to convey the message to the customer and it also helps to reduce the carbon footprint. The simplest packaging can be highly effective, and it can also appeal to your customers without overdoing it.
The first step in attracting customers is to use simple packaging that highlights the features and benefits of the product. The packaging should be easy to read and easy to understand. You can also use images or logos to attract customers. These images are effective in attracting customers because they allow for faster understanding of the information.
When designing the packaging for your product, it's important to keep in mind that it should be consistent with your brand identity. It also needs to be eye-catching. The right design will help your brand stand out from the competition and attract new customers. Choosing the right color is also crucial, as it influences the mood of the customer when deciding whether to buy. In addition, a vibrant color scheme will drive attention, especially in small display spaces.
Another important element is the informational packaging. Informational packaging explains to customers the product inside and helps them make a decision to buy. If the product is unattractive, the customer will put the product down or not even look at it. If the packaging is appealing, it will increase the chances of purchase and boost the brand's sales.
Clean labelling
Clean labelling is a popular trend that is gaining ground among consumers. The concept is driven by the desire to provide healthy ingredients in products. This movement has largely been driven by the consumer, and major corporations are trying to figure out how to keep up. Here are some insights from a recent Clean Labels Survey. You might want to consider including this type of label on your packaging. Clean labelling can be a powerful marketing tool for food manufacturers.
Consumers today are more interested in the ingredients and production methods of the foods they consume than they were 50 years ago. Many believe that conventional agriculture practices and artificial additives are unhealthy. As a result, the clean label trend has forced the food industry to reveal more about ingredients and production methods to appeal to the health-conscious consumer.
Clean labelling has become an industry trend in the UK. The number of consumers who are aware of natural ingredients has increased and more than 60% of them actively seek clean-label products. The trend has become so popular that major food manufacturers have started reformulating their products in response to consumer demand. Clean labelling creates an emotional connection with consumers and helps them choose healthier products.
The market for clean food and beverage products is expected to grow over the next few years. As consumers become more educated about the benefits of clean label products, greenwashing is likely to diminish. In addition, retailers will become more aware of the potential for misinformation and will enforce stricter standards for food products.
Seasonal packaging
Whether you are launching a new limited-edition product or updating your existing packaging, seasonal packaging is an excellent way to attract customers. Depending on your products, you can change the packaging to suit the season or create a new design altogether. Seasonal packaging can make your products stand out and catch the attention of consumers all year long. For example, seasonal beer offerings from Camden Brewery are packaged in unique packaging, which includes subtle hints of the season.
Aside from capturing attention from customers, seasonal packaging can also help you increase sales. You can promote your products through social media and unboxing videos. You can also ask influencers to review your products on their social media accounts. You can also place your products at strategic locations for maximum exposure. Oftentimes, customers will stop to look for your product when they see it displayed at the right place.
Seasonal packaging is especially important during the holiday season. Moreover, you should ensure that the packaging retains your brand's recognition among consumers. Big brands must appeal to a global audience and use generic designs, while small businesses can tailor their seasonal packaging designs to a regional audience. Using regional imagery shows that your brand has a local identity and is trusted by consumers.
Choose a color palette that attracts your customers. Bright colors are ideal for seasonal packaging because they attract attention. For instance, red and green are perfect for Christmas, but you can use pastels for Easter, orange and black for Halloween, and pinks and reds for Valentine's Day. If you are unsure of which colors to choose, you can talk to your packaging design company and get advice on the latest trends and colors.
Persuasive packaging
Consumers are influenced by packaging to make purchases. Packaging can be effective in attracting customers by using compelling copy that appeals to the consumer's desires. But in order to create persuasive packaging, you must study consumer behavior. The goal is to find out the factors that influence a customer's purchase decision.
To capture the attention of a consumer, the packaging must appeal to his or her sense of vision and sound. The visual elements of the packaging include color, typography, forms, images, and size/form. In addition to the visual elements, the verbal elements of a package are influential in the decision-making process.
Packaging should be convenient to use and convey the necessary information to consumers. At the same time, it should appeal to the consumer's emotions. The packaging should also communicate information about the product, such as price and product specifications. Ultimately, consumers will choose products based on their packaging and the brand.
Using colors and appealing color combinations on packaging is another effective way to attract customers. Bright colors are a great way to attract the eye. However, bright colors may not be a good idea for a car mechanic. Also, packaging should be easy to carry and store. For example, ketchup can come in sachets or bottles. The purpose is to attract customers by making the packaging as convenient as possible.
High-tech packaging
Today, packaging companies are finding new ways to attract customers and stay ahead of the competition. Digitalization, increased consumer concern over sustainability and global regulation are all contributing to the speed of change in this industry. While there will always be challenges to overcome, the next-generation winners will need to adapt their business models and market approaches to meet the changing customer demands.
High-tech packaging is one way to stand out from competitors and attract customers. It uses new technologies to improve the layout and make it easier for the consumer to use it. This type of packaging is also child-proof and minimizes the chances of spills or breakage. It's not only more attractive to the eye, but it also works well for attracting customers.
As more consumers buy online, the market for specialized e-commerce packaging will expand. According to Smithers Pira, this market is currently valued at $35 billion and is expected to reach $55 billion by 2022. One of the biggest players in this industry is Amazon. This pack-to-order company has automated every step of its process, including shipping individual items.
The consumer experience is increasingly important in a digital world. While consumer packaged goods companies have traditionally invested in brick-and-mortar retail strategies, the landscape has changed and now consumers are increasingly motivated by convenience, value, and search rankings. These factors have influenced packaging's future and are the primary drivers behind consumer loyalty.