PRÜVIT'S BRIAN UNDERWOOD ON THE FLOW OF ENERGY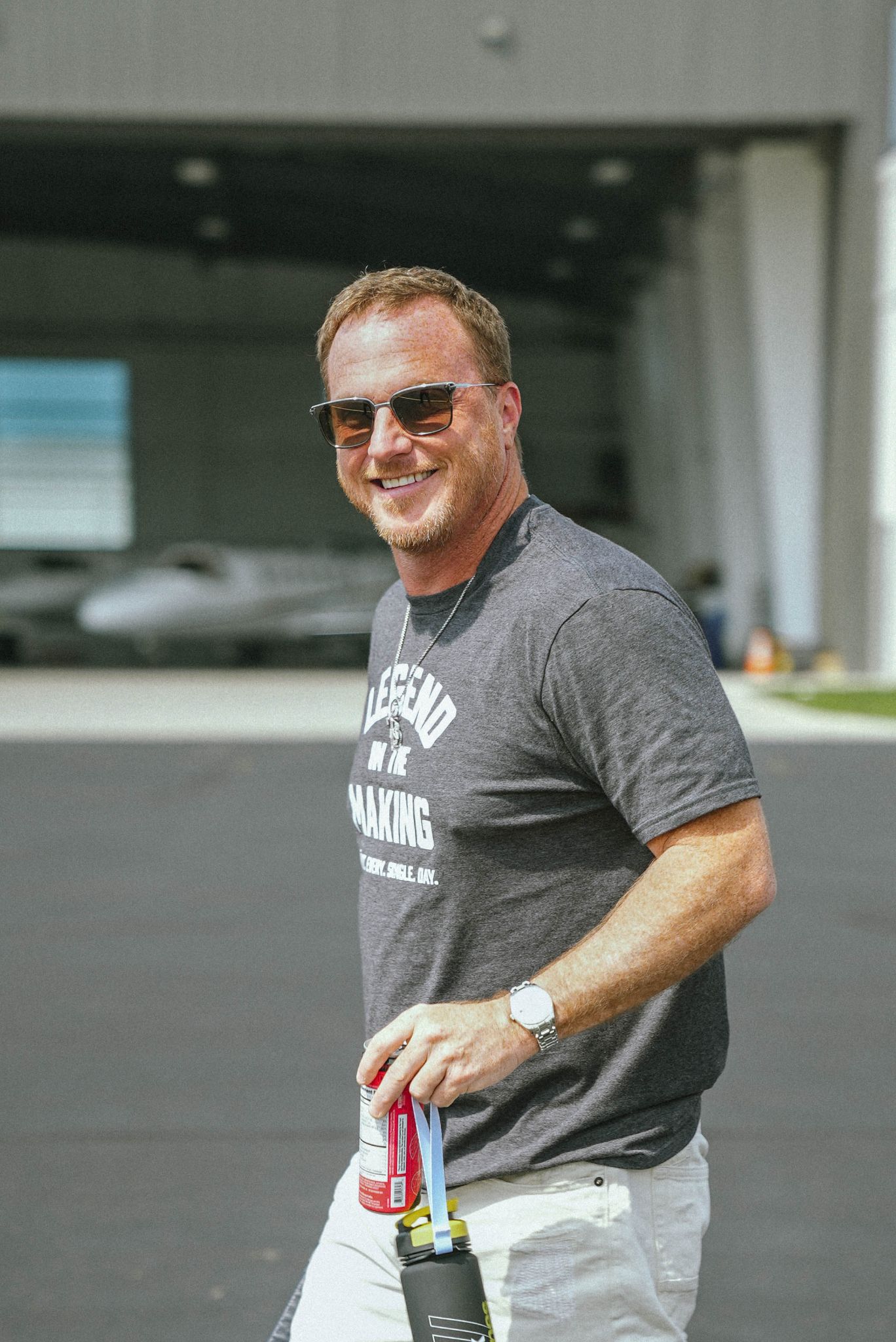 In today's landscape, business owners, entrepreneurs, and general enthusiasts are seeking proven tips and practices that they can apply to their daily routine and at large strategy. This need has led to the rise of what many call "the guru movement" – a seemingly endless line of would-be mentors and gurus seeking to profit off of the demand for actionable advice. The problem? Most of these people have little to no demonstrable examples of their advice in practice. So when an entrepreneur with proven impact and a track record of success arises, they tend to stand out. That's the case with Brian Underwood, CEO and co-founder of keto category king, Prüvit.
The Louisville-native is an international leader in ketone technology. Underwood created Prüvit to help keto enthusiasts achieve their goals and maximize their results by leveraging cutting-edge health technology, educational resources, and a supportive community. After 7 years, they have generated just under $2 billion in sales. And what's more, is that Underwood's personal philosophy is largely responsible for the rapid trajectory of Prüvit's success. He is adamant that the obstacles he faced in growing the company were paramount to its eventual surge in growth. He credits his ability to focus on a vision and follow through with years of hard work, as a method that others can use to bring their own dreams to life. He likes to tell people, "Where focus goes, energy flows." But billions in sales and thousands of consumers and community members do not come easily, and many of the obstacles that he encountered during the company's inception and launch serve as premier examples of perseverance, faith, and drive.
The first hurdle that Prüvit encountered shortly after launch would seem like something that most brands crave – they had too many orders. Specifically, over 17,000 backorders had built up in their shipping facility. The solution was a hands-on one for the newly-minted CEO. "We had worked so hard to refine our initial product offering and build awareness and excitement for our launch." Brian says, "So when we had literally thousands of orders that needed to go out, the next move was clear to me." That involved Brian and several other key executives boarding a flight to Texas and physically packing boxes over the course of several days to help the company keep its word to the new customers. "I think a lot of entrepreneurs like to focus on the glamorous parts of the job," he notes, "but the fact of the matter is that if you're not willing to do the dirty work when it's necessary, you will not be successful. And in a way, I feel like that mad scramble to fulfill our first large batch of orders set the tone for the team and myself as we moved Prüvit forward."
As a brand, Prüvit was born out of past failures, or what Brian refers to as "learning experiences." His previous company, while initially successful and largely lauded by industry experts, ultimately didn't reach the heights that he had hoped for. Understandably dejected, he pondered his next move for months. It wasn't until a mentor and friend shared some advice that would spark his next venture, that Brian got back to his grind. "I like to think of myself as a pretty consistent person, but when my previous company closed, I was immensely disappointed," Brian reflects, "Luckily, I had a close friend and mentor pick me up and tell me bluntly that I needed to apply the lessons I had learned and 'get back on the horse.' Luckily, I took his advice." That spirit of perseverance is something that has stayed with Brian throughout the scaling of Prüvit. And it's advice that would-be business owners and entrepreneurs should heed: if you want to be successful, you need to be comfortable with failure. Being comfortable with failure allows entrepreneurs to get back on the proverbial horse after falling off. Ultimately, one needs to be comfortable with failure because learning from these experiences actually helps an entrepreneur improve their processes and hone their skills.
If perseverance is one pillar that led to Brian's ultimate success, the other is faith – in himself, the mission he's set himself on, and the process itself. At speaking events, on his podcast, and in his YouTube videos, Underwood challenges his audience to feed their faith. "Life and our business are a game of momentum." he says, "Momentum is created by a focus of energy." He is quick to advise others, "We get to determine where our energy goes."
With Prüvit, there is a direct line between the mindset and mantra of the founder, Brian Underwood, and the company's growth. Prüvit is a company that owes its success, in large part, to Brian's approach and the lessons that he has shared with Prüvit's 30,000+ community members. "One of my favorite things about our company is the incredible community that we've built and the culture instilled within it." Brian says, "In the early days, there was a small group of us pushing this forward and clinging to the principles that we knew would make it successful. But as we grew, we had thousands of people marching with us, helping to drive it to new heights. I'm proud of our products, but I'm more proud of the people that make Prüvit what it is today."