The Top 4 Most Important Types of Insurance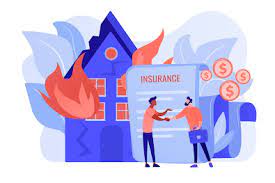 Whether you and your partner are currently saving for a deposit to buy your first home together, you have just bought a new car, or else you have finally managed to book your dream vacation, insurance is always an important financial consideration.
Continue reading to discover the top four most important types of insurance, no matter what the situation you find yourself in.
1. Motor Insurance
Whether you drive a car, van, truck, or motorcycle, insurance is a legal requirement, and there are two parts to any automobile insurance policy from an established and prestigious insurance supplier such as kbdinsurance.com.
The first part of any comprehensive car insurance policy covers the liability component, which essentially means that in the event of an accident,whether or not it is your fault, your insurance company will be able to handle the situation. Without insurance, you will face a hefty fine as well as the possibility of jail time.
The second half of motor insurance comes down to the optional level of cover to cover your vehicle in the event of an accident and can be adjusted to suit your personal circumstances and the condition of your vehicle.
2. Homeowner Insurance
Another legal, or at least incredibly encouraged, type of insurance to have is that of homeowners insurance, which, if you have a mortgage on your home, will mean the difference between keeping and losing your home in the event of an emergency.
Just as in the case of car insurance, homeowner insurance also has a liability section as well as an optional component, with the former being an absolute legal requirement.
3. Life Insurance
An optional but still incredibly important and certainly worth noting here type of insurance is that of life insurance, which can be as basic and simple as you both want and can afford.
If you have small children, taking out a life insurance policy becomes significantly more important, and in the event that something happens to you, you can be safe in the knowledge that the financial shortfall which will be left can be covered.
As a general guide, most financial experts recommend taking out a life insurance policy that is at least ten times that of your annual income, but it is generally accepted that this is only the minimum advisable amount.
4. Health Insurance
No matter the nature of your work and your personal circumstances, there is absolutely no viable argument for not having health insurance of some kind. Without proper medical and health insurance, should you be the unfortunate victim of an accident, you could be facing a seven or eight-figure medical bill, which could lead to wiping out your entire savings and even leading to bankruptcy.
Most reputable companies supply medical and health insurance through their employment and HR departments, and if so, you are fortunate enough not to have to shop around. If not, however, make sure that you take out comprehensive medical insurance, no matter your personal and financial circumstances.