Complete List of Transition Words for Essays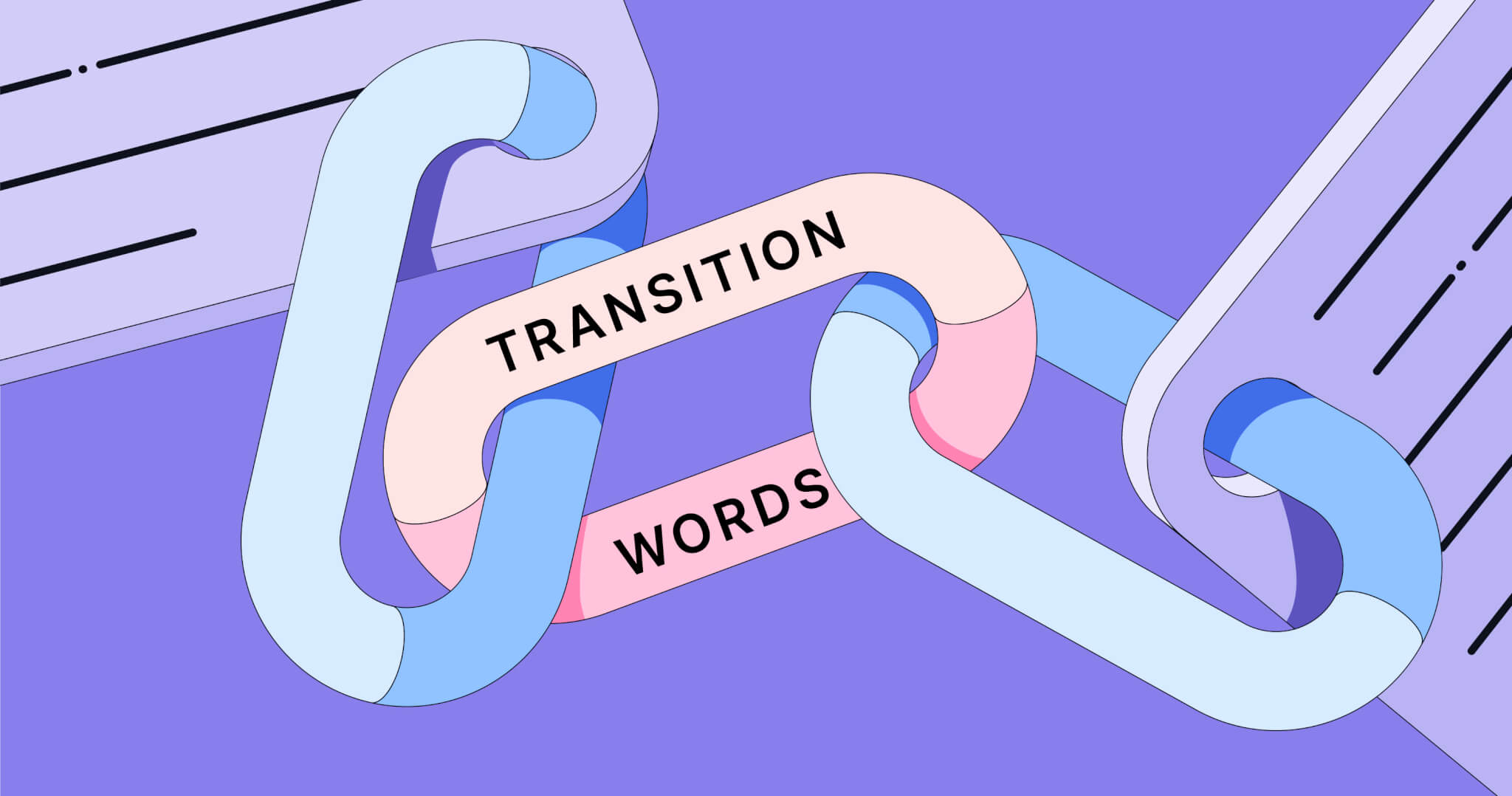 A comprehensive list of transition words for essays and great tips on some of the great ways that you can use them effectively to obtain your essay objective even when handling challenging subjects.
Writing professional essays or blog posts is centred on several aspects that should be undertaken professionally. The majority of the students that have excellent writing skills often fail to score impressive academic grades because they do not consider some of the basic writing techniques. Generally, it would be best if you never wrote while in a hurry. This is because you might not adhere to the lecturer's instructions. Before you start writing your articles or content, you must spare enough time to do in-depth research, gather all your findings, and organize them in ways that make sense to the reader. One thing that significantly contributes to the creation of readable content is the use of transitional phrases. The good thing about these words is that they combine different ideas and thoughts to produce a paper with a logical flow. You can use this link to learn more about transitional words.
Transitional phrases are used to connect ideas and thoughts in a paper. It is essential to note that they aid readers in connecting the relationship existing between different thoughts, ultimately creating a meaningful relationship in a particular document. Whenever you are writing an article or an essay, you must ensure that the information provided is understandable and readable to your audience. As a result, you must use simple language with transitional phrases. You must be cautious with how you use transitional phrases since they can either make or break the content written in your paper. Connecting different ideas or thoughts in a paper without using transitional phrases would be challenging. However, researchers say writers should use these phrases in moderation to avoid confusing readers. This article will provide a complete list of the different transitional words for essays.
Types of transitional words
There are three main types of transitions, which are used depending on the complexity and length of the paper. Generally, transitions can take the form of the following: transitions within paragraphs, transitions between paragraphs, and transitions between sections.
When it is a transition between paragraphs, it is vital to note that it is used when an individual connects two different paragraphs. The connection is used to summarize the primary objective of the paragraph. In other words, it links the ideas presented in different paragraphs.
Secondly, the transition between sections is mainly used when the writer has a lengthy document. Hence, they need to provide a summary of a particular section of the entire paragraph. These transitions are also used in presenting information that will be used in the following paragraph.
Finally, the transition within paragraphs provides cues that prepare the audience for the idea that will follow. These transitions are usually comprised of single words.
Which are the best transitions for essays
When writing articles and essays, it is vital to note that the use of transitions significantly depends on the message the writer wishes to convey. The following is a list of phrases and words that can be used in connecting different sentences, sections, and paragraphs. They include words such as
Likewise
Equally important
Similarly
Also
Just as
Additionally
Too
Moreover
Furthermore
Comparatively
In addition
As
Although
Instead
Despite
Transitions used for comparison and contrast
Besides
Although
While
Instead
Afterall
Whereas
In reality
Despite
Then again
In contrast
In spite of
Different from
As much as
On the contrary
Transitions used for informative essays
With this in mind
If
Whenever
In case
When
Unless
So as to
Provided that
Notably
For the purpose of
In other words
In the hope that
Owing to
In view of
With this intention
In order to
Transitions for writing college essays
To put it in a different way
In other words
As in illustration
In fact
Truly
By all means
In general
Surely
Including
To clarify
To explain
Such as
Transitions for writing a cause-and-effect essay
Thereupon
As a result
Accordingly
Consequently
Under those circumstances
In effect
thus
Then
For this reason
Because the
Transition words for paragraphs
In a moment
After
As long as
Prior to
Whenever
As soon as
To begin with
In due time
Since
Meanwhile
Until
At the present time
Immediately
Transitions used to show a place or a space
Here and there
In the middle
Beside
There
Beneath
Further
Among
Here
In the background
Beyond
Around
On this side
In the distance
From
Next
Transition words for concluding
In the final analysis
As can be seen
To summarize
After all
By and large
Generally speaking
In brief
In a word
Altogether
On balance
Ultimately
On the whole
In brief
How a writer should use transitions in their writing
As a writer, you should strive to know the different types of transitions as well as how they are used. According to researchers, choosing a specific transition and using it correctly are two very different things. As a writer, it would be best if you spared sufficient time to understand where and how to use a specific transition phrase to bring out the intended message. As a student, if you have difficulty understanding where to use different transitions, you might consider seeking assistance from the right people and places. Your lecturers and colleagues will be more than willing to offer you any form of assistance you might need.
It would be best to use transitional words sparingly and use them, especially when you want to connect two ideas or introduce a new idea. Some students make the mistake of over-using them, and hence, they lose their intended meaning. Writers are advised to avoid using transitional phrases when ending a sentence. As a writer, you should always remember that, at first, it might be challenging to understand how all the transitional phrases are used. However, with enough practice, they will perfect their writing skills.
In conclusion, there are many transitional phrases students can use to increase the flow of their ideas. If unsure about anything, you should never hesitate to seek assistance from the right people and places. There is no shame in seeking help and not knowing the right way to do something.