How To Become An Advanced PowerPoint User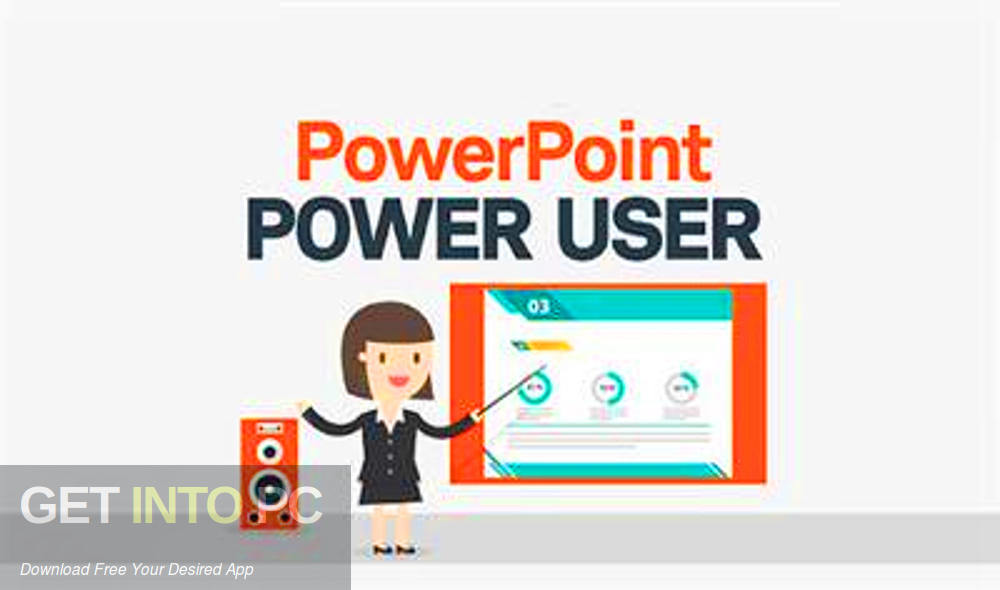 Microsoft PowerPoint is a widely used software application that makes it simple and quick to create expert presentations. The goals of a typical presenter can hardly be met better than by using PowerPoint. It's not that the global software sector has failed to develop fresh ideas. Numerous attempts have been made, but none have produced significant results or competitive advantages.
So PowerPoint dominates the field and is still the go-to method for giving visually appealing information to your audience, with an estimated 43% market share.
Engaging Presentations
Microsoft PowerPoint has become an indispensable tool for knowledge sharing, whether presenting to coworkers at work or delivering the keynote address at a significant conference. However, as many people are self-taught, these presentations are often very basic and similar in appearance. More is required than colorful slides and bullet points if you want to get noticed.
PowerPoint contains the ingredients to make efficient, appealing, and exciting presentations, but it requires some training to use its advanced features. Slides containing images, videos, animations, links, sound combinations, charts and diagrams are much more eye-catching and appealing than simple colored slides with textual bullets.
The Easiest Way for a Professional to Learn PowerPoint
In the event of a public health emergency, a natural disaster, or another situation that prevents students and lecturers from traveling, presentations keep education accessible. They can benefit students from a wider geographic area by including voices from across the nation and abroad. And the simplest way to acquire PowerPoint skills is with an online course that allows you to select the specific topics you want to learn about while enabling you to study whenever you want and at your own pace.
Microsoft PowerPoint has evolved significantly from its bullet-pointed slides and now offers a variety of options for creating visually appealing and simple-to-integrate presentations. When misused, a PowerPoint presentation can often detract from the speaker's message and contribute nothing to the message. But if you use the presentation as a straightforward outline for the speech, adding supporting facts and figures, you will keep the audience's attention while you deliver your speech.
Training course specialist ZandaX provides thorough courses for advanced PowerPoint skills online so that people from all walks of life can make better presentations. These features go beyond just creating visually appealing presentations, and include:
Facilitated Presentations
While presenting on multiple displays with MS PowerPoint, you can use the Presenter Examine option to view your speaker notes in private. While your audience can only see the selected slides of the presentation without the rules, footnotes, and descriptions, it is a terrific method for you to stay informed with a private view of the presenter's notes.
Autonomous Presentations
Advanced PowerPoint can also run presentations alone without assistance or an active speaker. Planning beforehand allows users to install MS PowerPoint on an unattended computer. Using the media section of the insert tab, PowerPoint also enables the integration of audio and video clips into the presentation.
Save as Recorded Videos
Users of Microsoft PowerPoint no longer require a PowerPoint to be installed on a PC to open and view a PowerPoint presentation. To make the production more accessible to other computer users, save it as a MPEG-4 or Windows Media video, or utilize a PowerPoint viewer for easy viewing.
Make and Include Vector Art
Microsoft PowerPoint also has a blank canvas that allows it to create vector forms without being constrained by line breaks, margins, or other layout variables. Users can choose forms from the drawing section to use as diagrams or art.
Users who lack the knowledge or skills to create a flawless presentation have, unfortunately,done much to detract from PowerPoint's reputation. But if you take the time to invest in your PowerPoint skills, you'll find yourself ahead of the pack – and facing more receptive audiences – than you may have thought possible. Why not give it a try?