4 Simple Ways to Decorate with Flowers for an Aesthetic Birthday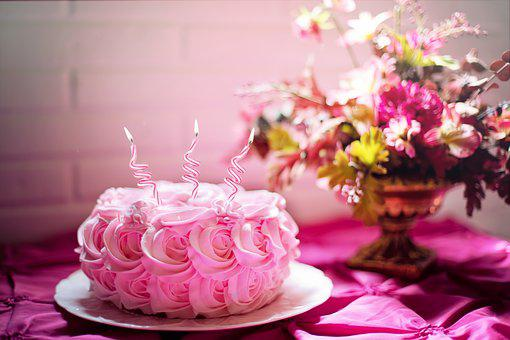 Whether you're the host or planning a surprise party for a loved one, a birthday is one of those events that need to feel special and be memorable to the one celebrating it, as well as their guests. Yes, and part of this comes from ensuring the venue is inviting and aesthetically appealing to the eyes of each participant.
But birthday decoration is not everyone's cup of tea, especially when it comes to using flowers!
So, are you planning to make your birthday aesthetically stunning using some colorful blooms? This piece covers a few simple ways to do so without breaking much sweat!
Choosing Birthday Decoration Flowers
The first important step in making your birthday aesthetically "blooming" is deciding on the kind of flowers to use. This means choosing your blooms based on various factors, including the style and theme of the event you are planning to have.
Is it a party for a regular individual, or is it a surprise birthday party for a loved one? And if you want a unique way to decorate a birthday party, the following three flowers are quite easy to find nowadays, and might be worth considering:
Tulips
The Tulip is a traditional symbol of romance, as well as a natural way to add color and life to any birthday celebration. These blooms also come in various colors, so they can be chosen to match the entire party's theme.
Lilacs
Lilacs are another famous spring flower, traditionally associated with those experiencing love or the awakening of new love. Especially in shades of red or pink, you can choose Lilacs to add vibrancy and zest to your birthday party.
Hyacinths
Hyacinths are an elegant flower, which enhances the color of any party. With a combination of bright shades of pink and purple, the flower can create a fun and vivid effect for any birthday celebration.
Easy-Peasy Ways to Decorate a Birthday with Flowers
1. Place Potted Flower Centerpieces on Tables
Now that you have settled on the type of flowers you want to use, it's time to determine the best place to put them. And depending on the type of party you're hosting, using vased flowers as centerpieces is among the best ways to add vibrancy to the party! They can be placed on a table or on a round pedestal, while large arrangements of flowers can be placed on a buffet.
2. Consider Using Fake Flowers for Decorations
Fake flowers have for long been known as a great option to spruce up the aesthetics of any event. Just like using artificial plants, fake flowers can have several perks when used to decorate a birthday party. They add a dramatic and romantic effect to any occasion, plus they're also quite easy to work with when you need to maintain or match a specific color theme.
3. Use Flowers as Garlands
Since flowers are often associated with weddings, this would also be a great option for a surprise birthday celebration. Consider using flowers such as calla lilies, gerbera daisies, or daffodils to create simple garlands that you can place in strategic spots in your home or birthday venue to make it more inviting.
Thanks to online delivery services such as the likes of Bouqs.com, these blooms are quite easy to find these days, plus you will have tons of options of flower arrangements to choose from. Point in case, using flowers in a garland adds a touch of beauty to the birthday party while simultaneously making it look aesthetically pleasing!
4. Add Balloons and Colorful Candles
To really bring the birthday party to life, you can also make some simple balloon sculptures using balloons sourced from your nearest retail store. Or alternatively, you can add some colorful candles to create an ambiance of celebration while complementing your floral decorations.
Making your birthday memorable with flowers is actually quite easy, considering the number of options you have at your disposal. And if you are planning to have a surprise party, you can also use flowers to create other significant decorations – like small vases for champagne and other drinks accompanied with edible flowers!