How To Make Time Wasted On The Internet Profitable?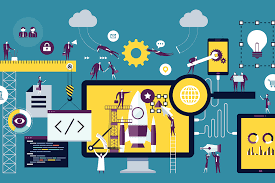 There's no doubt that the internet has made our lives easier in a lot of ways. We can now communicate with people from all over the world, find information instantaneously, and shop for anything we want without having to leave our homes.
But there's also no denying that the internet can be a huge time waster. It's all too easy to get caught up in aimlessly scrolling through social media or watching videos when you should be working or doing something productive.
So how can you make time wasted on the internet actually profitable? Here are seven great ideas to make the most of your time online:
1. Start a Blog
If you're passionate about a particular topic, why not start a blog devoted to it?
Not only is this a great way to share your knowledge and connect with others who share your interests, but you can also make money through advertising and affiliate marketing.
2. Sell Your Stuff
Do you have old clothes, furniture, or electronics that you don't use anymore? There's a good chance someone else would love to buy them from you!
There are a number of online platforms where you can sell your unwanted items, such as eBay and Craigslist. Just make sure your items are in good condition and you take good photos, so potential buyers are able to see what they're getting.
3. Get Paid to Take Surveys
There are a number of companies that will pay you for your opinion. All you need to do is create an account with a survey site like Survey Junkie and start completing surveys.
For each survey you complete, you'll earn points that can be redeemed for cash or gift cards to popular retailers such as Amazon or Walmart. The more surveys you fill out online, the more money you can make!
4. Do Micro-Tasks
There are a number of websites, such as Amazon Mechanical Turk, that offer small tasks known as "HITS" (Human Intelligence Tasks). These tasks can include anything from identifying objects in a photo to transcribing a short audio clip.
They usually only take a few minutes to complete, and you can earn a few cents to a few dollars per task. While it may not seem like much, it can add up over time!
5. Write an eBook
If you're a good writer, why not turn your passion for writing into a profitable business? eBook publishing is a great option to make money online, and you can even self-publish through platforms such as Amazon Kindle Direct Publishing.
All you need is a finished manuscript and a cover design, and you can start earning royalties from your eBook sales.
6. Provide Consulting Services
If you are an expert in a particular field, you may start offering consulting services to clients online. This is a great way to make money while helping others reach their goals.
You can provide consulting services for anything from business advice to relationship coaching. All you need is a strong internet connection and a webcam, so you can provide your services remotely.
7. Create an Online Course
If you have expertise in a particular subject, why not share your knowledge with the world by creating an online course?
You can create a course on just about any topic, and there are a number of platforms where you can sell your courses, such as Udemy and Skillshare. This is a great option to make money while helping others learn something new!
Start Making Time Wasted on the Internet Work for You
If you're looking for ways to make time wasted on the internet more profitable, there are a number of options available to you.
By implementing one or more of the above-mentioned tips, you can start making the most out of the time you spend online and turn it into a money-making opportunity.
So, don't wait any longer; get started today and watch your bank account grow!