Travis Bott On the DNA of a Valuable NFT Project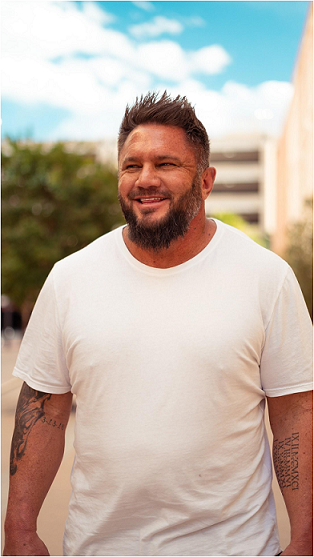 Widely known as one of the most exciting new arenas for entrepreneurship, every savvy business person is looking to get into NFTs. NFTs or Non-Fungible Tokens are digital assets that leverage blockchain technology to authenticate ownership and sales history on a transparent digital ledger. With technology creating a safe and secure market for digital art (and other digital assets), the NFT industry is catching the attention of many high-profile entrepreneurs like Mark Cuban and Gary Vaynerchuk as well as celebrities like Justin Beiber, Steph Curry, and Lionel Messi.
Digital artists are leveraging this technology to capitalize on their hard work and creativity in ways they have never been able to before. To this point, Beeple's $69 million sale for his digital art collection of 5000 daily pieces broke the record for the most expensive sale for a single artwork sold publicly by a living artist in march of 2021 and Pak broke this record with his $91 million NFT sale later that year. Additionally, various successful NFT projects like the Bored Ape Yacht Club and Meta Bounty Hunters are creating highly popular membership clubs uniting enthusiasts over shared values with unique avatars serving as tokens or membership cards.
However, just because there are a fair amount of high-profile NFT success stories, that does not mean that finding success as an NFT entrepreneur is easy. In fact, as the market is becoming more and more saturated with new ambitious projects, the competition is steep.
Travis Bott is an experienced Web 3 entrepreneur with a proven track record working with cryptocurrencies, decentralized finance software, and market-disrupting NFT projects. Bott is not only a successful blockchain entrepreneur, but he has also created an effective and repeatable method for building meaningful NFT projects. Drawing on the sum total of his experiences, Bott is using his unique expertise and valuable network to help aspiring as well as existing NFT entrepreneurs make the most out of their vision and investment.
As the CEO of Meta Labs Agency, Bott and his team use their trusted methodology to build NFT projects with awe-inspiring art, unparalleled technology, and thriving communities. The vertically integrated agency is the only one-stop-shop for NFT entrepreneurs looking to get their new project off the ground. With world-class designers to help create unique avatars as well as industry-leading developers deploying disruptive utilities on over 10 different blockchains, there is no team better equipped, technically, to facilitate an exciting and innovative NFT project. Additionally, Bott and his Meta Labs Agency team understand the incredible role that community plays in the NFT world. This is why the MLA team helps their clients set up the infrastructure to maintain an enthusiastic community that believes in the project. Truly providing an end-to-end solution, Bott and the Meta Labs Agency team work with clients through the minting process as well as the marketing process. In addition to helping entrepreneurs start as well as manage new NFT projects, Bott's team is happy to help entrepreneurs looking to take their existing NFT projects to the next level.
Meta Labs Agency's newest NFT project Meta Bounty Hunters is capturing the hearts and minds of NFT enthusiasts around the globe. Embodying the philosophy of Meta Labs Agency, Bott and the MLA team took Meta Bounty Hunters from inception to implementation to sell-through in three short months, selling out only 30 days after opening up to the public.
With a strong desire to help other entrepreneurs and investors in the space, Travis Bott is a valued member of the NFT community as well as the web 3 world at large. Due to his proven methodology and unparalleled track record, we cannot wait for Travis Bott's next blockchain-enabled venture.