Gadgets You Need to Own If You Are a Student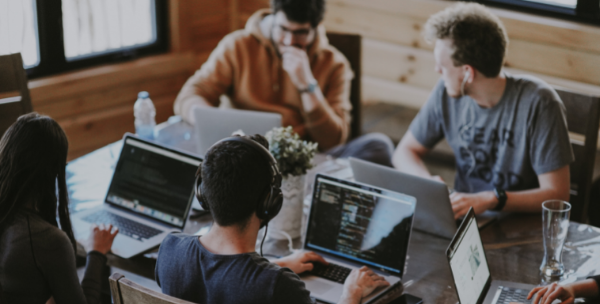 are you going off to college in the fall? Need a list of useful gadgets that will serve you well in your studies? Want the rundown on what these gadgets do? It is a shared feeling – the excitement of going off to college. So, it follows that you would need some guidance on how to choose the best gadgets.
This article aims to provide helpful insights to students who are about to go off and study or simply want to add to their already growing tech collection. Keep reading to find out more.
Noise Buffing Headphones
Get those noise-cancelling headphones to get into the zone of either studying or just all-out dancing in the middle of your tiny dorm room. Either way, you never have to lose focus just because your roommate snores.
Ideally, these headphones can also be used if a party is going on next door- you never know about college life. You can easily slip on these pair of headphones instead of awkwardly going to the next dorm room and asking them to quiet down. This will make sure that you do not have to be a party pooper and are able to get on with your work.
Source: unsplash.com/ @squingu
Instant Camera
This is a must-have if you are going abroad to study. Sometimes, taking pictures on your phone simply is not enough. You want to try a different medium; besides, it is fun to take pictures using the camera. Not to mention that the polaroids will come in handy, especially if you want those Pinterest-like aesthetics. You will be able to both store some pretty sweet memories and use them to decorate the dorm room for that extra spark.
Printer
Getting a printer for school or college is essential. If you are tired of looking at the computer screen for hours because you are assigned a 30-page reading- getting a printer could save your eyes. Being able to print out some of your readings can help save you time if you are more comfortable with highlighting notes by hand. Besides, you can save money by printing your birthday cards or even ads when you campaign for a leadership role at school. Whatever the case, a printer is an ideal gadget for students.
USB Cable Cords
You never know how handy these are until you lose a charger. Sometimes, with all the hurry and burry of student life, things can and will go missing from time to time. This is why it is essential to have backup USB cables on hand so that you can simply plug your phone into your computer to charge it.
That way, you would not be panicking at midnight to scour around the dark neighbourhoods looking for a 24-hour store. Remember, you must always charge your phone before going out to be safe. If you need to spice things up, opt to get your USB cables in different colours.
Smart Notebook
There is always the dilemma of taking notes down on paper or on a tablet. Now, you can have the best of both worlds. The ink bonds itself to a specialized iCloud-based program that can be reused and is environmentally friendly.  You no longer need to worry about bringing your notebook. So, go ahead and test it out because you might end up loving it.
Portable Lamp
Yes, getting a lamp is integral for college students. Why may you ask? Often, college dorm lights are simply for that late-night studying. Instead, opt for a portable lamp so that you can hop from one area or your dorm room to another without hassle.
Smartphone
It is easy to assume that everyone has a smartphone. However, there are plenty of kids whose parents want them to grow up without technology constantly encompassing their every waking minute. Therefore, if you grew up without a smartphone, you should get one before going off to college.
Apart from the fact that you are mature enough to handle a phone, you need one to Facetime with your family. Therefore, opt for a smartphone with great battery life, app maintenance and a quality camera. On another note, if you are looking for affordable smartphones, read here.
There you have it, students alike! A rundown into some gadgets you should get before you leave off to college or high school. Remember that coming prepped would save you a lot of hassle in the long run. Be sure to get most of the things mentioned, as they are essential to your kids having a wonderful time in college. So, remember to keep calm and have fun with your newfound gadgets!