How to Build and Manage Cross-Functional Teams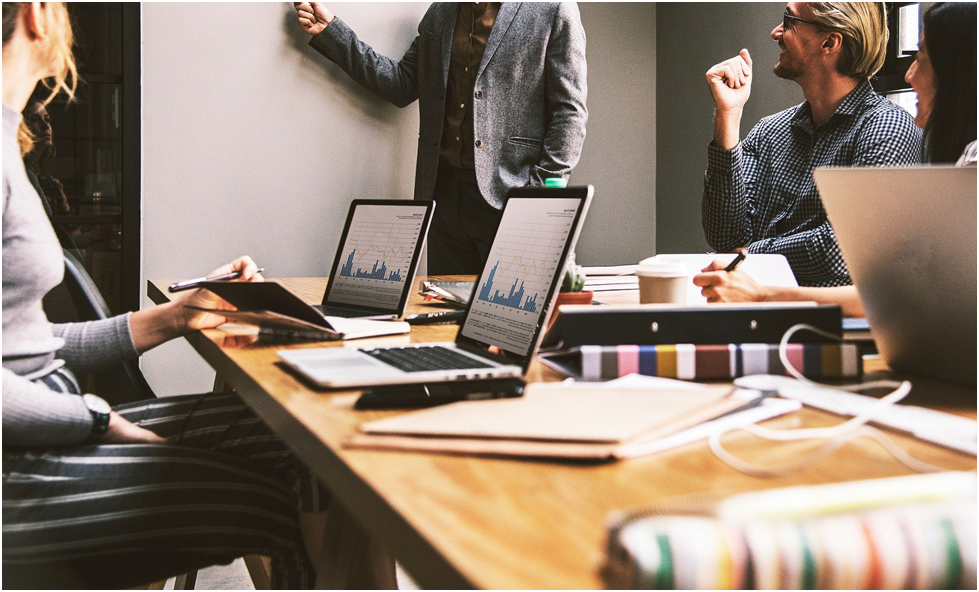 In the past, it might have been possible for employees to do their work almost in isolation – working on a project, turning it in, and rarely cooperating with anyone outside of their division. However, today's offices are more like an ecosystem. It's common for projects to loop in people from across the company, handing off projects to one another before it goes in for final approval. That means it's essential to figure out how to operate teams that can sync up with teams in other areas.
One of the big changes in today's workplace is increased transparency. Employees are shown the bigger picture, and they know their place in the process and who they'll be working with. A team manager who knows how to create and maintain teams that can fill more than one role will be setting his office up for success. Here are a few ways to build and manage cross-functional teams.
Build a Team Identity
There's a difference between building a team and just putting people together to work. Team members should feel like they belong in a cross-functional team where they work with people from other divisions. This starts with making sure people have the opportunity to interact outside of their division beyond work settings. This will make it easier for team members to buy into the project and communicate effectively to make decisions.
One of the best ways to facilitate this is to host a project kick-off. That way, team members will get to know each other in a low-pressure setting, start to understand how they each communicate and gain trust and connections that will make the project run more smoothly. This is why many activities that may not seem related to the office tasks can actually make the office run more smoothly in the long run.
Use the Right Communications Channels and Tools
This is especially important if your cross-functional teams are working out of different offices or even different cities or countries. Today's remote-heavy workplace means teams will be working with variable office situations, and facilitating effective cooperation can be challenging when people are rarely in the same place. That makes it essential that any communications tool your office uses is reliable and easy to use for all participants.
Many offices are switching to VOIP, or Voice over Internet Protocol systems that switch your old-fashioned phone line to a virtual number that can be accessed from any device, anywhere, by anyone who has access to the company account. And if you ask, is there a free VOIP service? There are even options for free VOIP software and applications ideal for any company dipping their toe into this new system. You'll be surprised by just how much easier this makes intra-team communication.
Demystify the Decision-Making Process
One of the biggest issues with cross-functional teams is when no one knows exactly who's in charge and who gets the final say on critical decisions. When setting up your team, it's essential to understand the chain of command and keep schedule logjams from arising whenever someone needs approval. It may be a good idea to delegate a day-to-day manager to handle certain decisions, so everyone isn't waiting on a high-level decision frequently.
Above all, the manager of a cross-functional team should be focused on facilitating easy decision-making and should give their team the impression they trust them. The more they know their manager has faith in them to deliver the project, the less you'll have to step in and handle things directly.
Be Ready for Conflict Resolution
Workplace conflict is common, even more so when you're putting people together from different divisions to cooperate. Staff may want to impress the boss, which often leads to an overly competitive environment. People jostling for power and influence can derail a team from achieving its goals without proper oversight.
This is another area where being prepared can save time and resources. Cross-functional teams in the same office should be familiar with any conflict resolution policies in the office, and any necessary changes should be made clear before the project begins. The sooner you can resolve conflicts, the sooner the team can grow from them and work together better.
Build a Better Team
People from different teams working together is essential to complete larger projects. Managers who know how to prepare their teams for this challenge will be able to accomplish bigger and better things. The time to start is before the team is needed, so everyone will be able to maximize their skills for a greater goal.