Experts' Global- A Pioneer in GMAT Prep and MBA Admission Consulting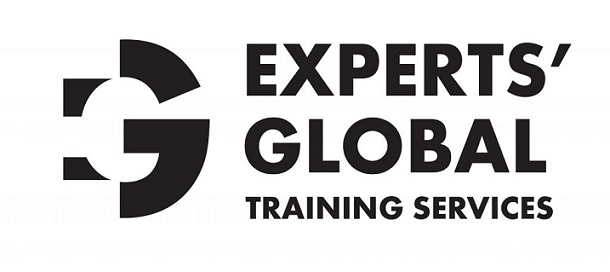 As a worldwide leader in equipping students with both GMAT prep and MBA admission consulting solutions, Experts' Global, since its commencement in 2008, has built up a global reputation and helped students from over 50 countries realize their higher education aspirations.
<iframe width="560″ height="315″ src="https://www.youtube.com/embed/Z34FAn8salU" frameborder="0″ allow="accelerometer; autoplay; encrypted-media; gyroscope; picture-in-picture" allowfullscreen></iframe>
On the Firm
From its beginnings in 2008, led by Mr. Mayank Srivastava, Experts' Global has evolved to become a leading provider of high-tech platforms that enable standard-setting educational assistance. Offering both GMAT training and MBA admissions consulting of an unmatched pitch, Experts Global's work ethic elicits praise from each of its students. With experience in navigating the admissions gauntlet and GMAT prep process expertly, the Experts' team remains invested in maintaining its service standard and the consequently near-perfect success record.
MBA Admission Consultancy
Experts' Global's approach to MBA admission consultancy is driven by its boutique structure, and so ensure that each learner gets the necessary personal mentorship and attention. The firm caps the number of students it takes on yearly, and so makes certain to provide each of them with the customized consulting and training they require. Thus, with its
"End to End Admission Consultancy" outlook, Experts' Global remains a student's guide through the totality of the admissions process, and the firm's personalized attention has empowered students to enter each of the top one hundred and fifty business schools worldwide.
Admission Interview Preparation
No MBA admissions consultancy process is complete without interview preparation, considering the especial importance of interviews. Accordingly, Experts' Global has formulated an excellent interview training process in order to assist students worldwide. Based on student-mentor collaboration, the process is centered on mock interviews conducted by the mentor. The training program starts off with a 15-video series that lays out the basics of a good MBA admissions interview performance. After completing the same, the student fills out a questionnaire of the 30 most commonly asked MBA interview questions. The student's responses to the same allow the interview mentor to understand their weaknesses and strengths, and the consequent mock interviews are structured accordingly. Each mock ends with a comprehensive feedback round.
ISB Admission Consultancy
Experts' Global, with its expertise in navigating admissions processes across schools worldwide, has made sure to specialize in ISB, the Indian School of Business. As the vast majority of MBA aspirants from India consider the school a primary target, the company has worked to make its admissions consultants aware of the nitty-gritty of the ISB admissions process. Benefiting from the firm's eye for detail and complete mastery of the ISB admissions nuances, Experts' Global's ISB aspirants have secured interview calls in 9 out of 10 cases.
GMAT Prep Program
An online, on-demand GMAT prep program of unmatched quality is Experts' Global's aid to GMAT aspirants worldwide. The program puts together 300+ conceptual videos and 4000+ practice questions to create a truly comprehensive GMAT prep framework. Further enhancing the program's utility is its design, n that the practice material follows the GMAT pattern regarding, concept scope, question complexity, and the presentation of material. The testing interface of the prep program imitates the GMAT through the usage of an identical color palette, control keys, and screen layout. Adding to the program's worth is a unique on-screen timer that turns red when too much time is spent on a question, thus assisting time management. All in all, the Experts' Global GMAT prep program is impressive.
Mock Tests
Experts' Global has created the gold standard in GMAT prep through its 15, excellent, GMAT mock tests, all of which are constructed as per the GMAT's patterns. Accessed through the firm's GMAT-identical online testing interface, these tests also include analytics that dive into a student's performance to uncover their particular flaws and strong points. To make sure that the analysis presented is accurate, the analytics look at the last several mocks completed by the student to point out strong and weak concept understanding, time-consuming sections, accuracy and speed, and other aspects as well.
Live Classroom Program
In addition to its excellent online program, Experts' Global also presents a live classroom program for GMAT aspirants. Conducted over the weekends by Mr. Srivastava, the program's classes are marked by an interactive learning experience that students praise highly. Participants in the program gain insight into the GMAT's nuances by drawing on Mr. Srivastava's knowledge of the test underlined by his securing the 99th percentile on the same. Members of this program can also utilize Experts' Global's online prep material fully.
Countless MBA aspirants have utilized Experts' Global's GMAT training and MBA admission to pave their way to their dream school, making the firm truly exceptional!