Types of cryptocurrency exchanges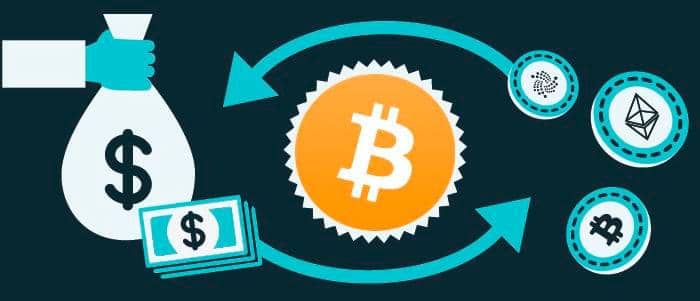 The demand for cryptocurrency is growing daily. This active interest in crypto is accompanied by many questions. One of the most popular questions is how to exchange digital assets? The answer is simple – with the help of cryptocurrency exchanges. In this article, we will talk about them in a little more detail.
What are cryptocurrency exchanges?
Cryptocurrency exchangers are services that specialize in exchanging digital assets and fiat. There are a large number of cryptocurrency exchanges online.
What are the types of cryptocurrency exchanges?
Let's discuss two most popular types of crypto exchanges that protect users anonymity and suggest clear instructions for action:
– Instant exchanges that provide customers an opportunity to exchange crypto and get it from the service itself. People can do it fast and simple thanks to the user-friendly interface. For example, you can do this here.
– Peer-to-peer (P2P) exchanges where people exchange crypto with each other, while the platform acts as an analogue of a broker and guarantees the security of transactions.
How do they work?
In simple terms the principle of exchange is explained below.
How instant cryptocurrency exchanges work:
You chose the crypto you'd like to get, transfer your money (fiat or crypto) to the address provided by the service and pay the commission (it can be taken into account when calculating the purchase rate);
After the assets are credited to the account of the exchange, you are sent a predetermined amount in cryptocurrency. That's it, enjoy your coins!
Exchange of cryptocurrencies through P2P-platforms occurs as follows:
You choose a seller and leave a purchase order;
The seller through the platform sends you the details to transfer funds;
At that time, the amount specified in the application is frozen on the seller's account until he confirms the payment. In this way, the cryptocurrency exchange ensures the security of transactions;
You send the money to the details of the seller;
The seller confirms that they received money from you;
The cryptocurrency is automatically sent to your internal P2P exchange account.
Cryptocurrency exchanges are useful when you want to transfer your earned digital assets into fiat and vice versa or swap crypto to crypto. However, you should remember to be careful, because when you transfer your digital assets to some unknown services, you might not get anything in return.