How To Engage Sports Fans Consistently Using Digital Media Platforms?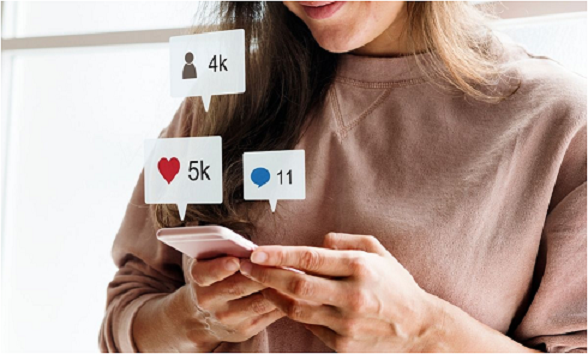 Image credit – imagesource
Sports organizations effectively use digital media marketing strategies to achieve considerable benefits. Using digital media platforms, usually, it is easier to engage sports fans during the game season. But it's more tactile to keep engaging the sports fans during the offseason. As a result, sports organizations have gotten creative with digital marketing tools to support fan engagement during the off-season. Find some exciting tips and tools below to engage sports fans consistently using digital marketing platforms.
Identify the ways to engage fans
Sports companies can use various technical tools to evaluate the interests of their fans during the offseason. The team can also stay active on digital media to monitor their social conversations or activities. It can help sports organizations to create a highly engaging marketing strategy based on the fans' preferences. When the sports organization identifies what fans want from their ideal players, the digital media marketers can plan the content or activities accordingly.
Keep updating followers
Although players do not stay active in playing tournaments and games throughout the year, they still do the practice and training in the offseason. Digital marketers can use the opportunity to share a glimpse of athletes' practice sessions throughout the off-season. It will keep fans connected with their ideals.
Competitor analysis using digital tools
Using competitor analysis tools can help digital marketers analyze which topics their competitor brands are trending on digital media. The off-season is the same for every sports organization but how competitors engage with the fans is all about their strategies. Keenly observing their trending posts through various tools gives innovative ideas on developing highly engaging digital media activities.
Share pre-tournament training
Many fans eagerly wait for tournaments even months before it begins. Keeping the fan's motivation level high through continuous updates can highly impact their engagement on digital media. In this way, the organizations can positively engage their fans throughout the months despite the off-season. They can share news on the board's decisions about adding or excluding players in the team for the tournament. Also, they can share the information or videos related to each player's practice.
Sporting events
During the off-season, a venue-based sporting event is highly beneficial for the audience gaining attention on digital media. An upcoming sports event is usually enough to create a buzz among fans that attract more potential audiences. During the offseason, it's an excellent strategy to retain fans' engagement for months until the event ends. Live transmission of the event can also attract more people on digital channels.
Survey for innovation
Sometimes innovative ideas can attract a massive audience on digital platforms. Organizations can experiment with new audience engagement strategies by asking directly what they want or expect. In this case, marketers can use various technical tools to organize broad online surveys. These surveys can guide the team about innovative marketing strategies to attract more audiences. On the other hand, the survey is a good audience engagement strategy for digital media.
Although there is no single strategy to retain and grow fan engagement on digital media, marketers can implement different techniques to gain their attention. The off-season is a great time to bring innovation in the process, knowing the preference of fans and growing the digital media audience. Marketers can achieve these goals using various digital marketing tools.