5 Best Places in Jurong Singapore to Explore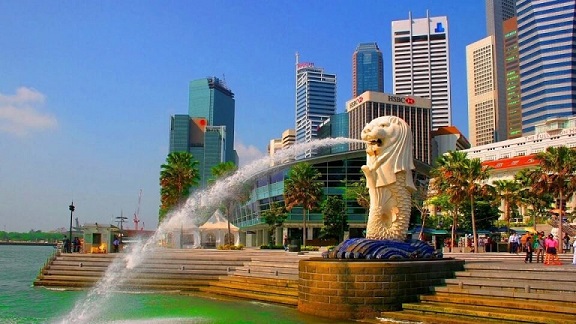 Since the 1960s, Jurong Industrial Estate has been the heart of Singapore's manufacturing industry. Then, Jurong New Town was built on top of it. Even though there are a lot of factories and shipyards, it's not all of them. Jurong East, Jurong West, Boon Lay, and Pioneer are the four parts of the area. It was once a swampland where mudskippers, horseshoe crabs, and crocs lived. Now, it's known as Orchard Road in the West because there are so many great stores and restaurants there. That's not to say that there aren't pockets of lush greenery for everyone to enjoy, either.
Also, you can stay at the top-rated hotels in Jurong to make your holiday more wonderful. Here are the five best places in Jurong Singapore that are best to explore with your friend or your family:
Jurong Eco Garden
Jurong Eco Garden is a five-hectare park that is hidden in an industrial area called CleanTech Park. It has walking trails, a butterfly garden, and a freshwater swamp. There are easy trails through this garden that ends at the Summit Lookout, where you can see a lot of the greenery around you.
Find hotels in Jurong to stay with your families. Families will enjoy learning about the park's self-sustaining irrigation system and how horticultural waste is used to make new things. There is also a compost area where kids can learn about how horticultural waste is used to make new things.
Jurong Hill Park
It isn't easy to find this park in the Jurong neighborhood. Many people come to see the views from the top of a hill. Starting at Jurong Bird Park, you can walk or drive up to the lookout tower, which is one of the best places to see the city. Within the park, there is a "garden of fame," which is named after the many trees that foreign dignitaries have planted.
Na Na Homemade Curry
Come to Block 303 in Jurong East for some tasty bowls of curry made by people from the Peranakan group. You can get good food at the restaurant in Bukit Merah. The one in Jurong is just as good. This restaurant doesn't need a lot of time or money. There is curry fish head ($28), curry chicken drumstick ($4.60), and curry mutton ($5) on the menu. Every time, the meat is always very soft, and the gravy is spicier than usual. This is great for people who want a little more heat.
JCube
JCube also has a lot of fun things to do, making it a great place for a date or a day out with friends. It has a lot of shopping options that look like Bugis Street. Skate around an Olympic-sized rink, watch a movie in an IMAX theater, pick up pottery at Taoz Ceramic Studio, or try to win a cute plushie at Poka-oo or Whimsey arcades to cool off from the hot weather. While you are visiting JCube, you can stay in the Genting Hotel Jurong which is one of the best hotels in Jurong. Why? Because this hotel has an affordable price with amazing vibes.
Yuhua Village Market and Food Center
Not to be confused with Yuhua Market & Hawker Center, this well-loved food center has a lot of local favorites and long lines that show how good they are. There are many places where you can start your day off right. You can go to Xiang Ji Cooked Food to get some porridge, or you can go to Hup Hong Chicken Rice for lunch. If you want a more spicy meal, there's HengHeng Cooked Food Laksa and Taste Min Jiang Kueh.
So, those are the 5 best places in Jurong Singapore you should visit. Make sure that you don't miss those places. Book your preferred hotels in Jurong, walk around Jurong, and enjoy your holiday. So, Which place would you want to visit in Jurong for the first time?
Booking hotel rooms to spend quality time with your family or partner becomes easier. You can use Traveloka salebrat10n, which has a total discount up to 50% off for all products on Traveloka, including hotels. This discount can be used starts from February 24 to March 22, 2022.