Using TIBCO's Data Science Software in a Classroom Setting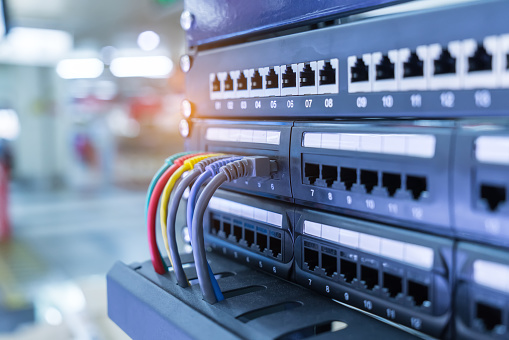 As a teacher, it is your job to help your students soar. You want to see them excel and become experts at what they are meant to be doing. You dream of seeing something click for the first time or helping a student reach their full potential. No matter what area you specialize in or what classes you teach, you need the right tools and equipment to make this dream a reality. Without a little help, you may not be able to give your students all the practical experience they so desperately need. This is especially true in the data science field. As automated tech-driven systems become the norm throughout enterprises, there is a need for excellent data scientists who fully grasp business intelligence and advanced analytics. The best way to guarantee your students graduate with the ability to meet these demands is by getting them the right tools as early as possible.
TIBCO is one of the leading data software providers in the industry today. And with their Academic Alliance program, they are offering specific analytics solutions to be put directly into your classroom. As an educator, it is as simple as logging in with your credentials and having full access to all the different programs TIBCO Spotfire has to offer. Using this technology greatly benefits your students because they have the opportunity to practice analytics and data visualization in a secure classroom environment. Here are a few other examples of how implementing TIBCO tools in the classroom can make a difference for your student's futures.
There is no cost to you.
As a teacher, you know what a headache it is to deal with budgets and any financial needs. Lucky for you, TIBCO Spotfire offers their programs for free or at a low cost. TIBCO's low cost Data Science software provides you with assistance without causing the stress of paying a hefty price for a subpar program. Get the best experience for you and your students at a price that won't break the bank.
Practice makes perfect.
Ultimately, using data science technology in the classroom allows your students to attempt all of the best practices within the industry. Practice makes perfect, after all. How can you expect a new employee to comprehend complex data or predict business outcomes or reach actionable insights without ever getting to practice those skills? Having dashboards and big data visualizations in the classroom allows for new discoveries and innovative ways of processing. Give your students the confidence to take their work to the next level when they get into their careers. Allow them to master certain areas in the classroom so they can excel when dealing with real-time data.
Experiment with real data without harmful results.
A classroom is a safe space for students to learn and grow. TIBCO data science software allows students the opportunity to work on digital transformation and test out data science capabilities without the pressure or threat or messing up any real enterprise data. Rather than working on the fly with real business users and real-time analytics, you can test out different insights and visualizations in practice tests and workflows. Take an analytics journey where you can practice processing raw data and know it won't affect the predictive analytics or business processes of any real organization.
Help your students find their niche.
With so many options to explore within the data science field, it's beneficial to let students practice and explore many different areas. This will help them make smarter decisions that are more integrated, but it will also help them gain insight into what field may interest them the most. With so many niche areas, allow your students to explore what clicks best with them and where their journey fits within master data management and advanced analytics.