How to Choose End-to-End Exam Management Solutions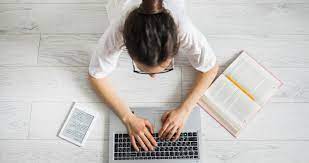 When your institute is trying to conduct large-scale examinations, dealing with the logistics and the planning of the entire event can be quite burdensome, especially when you have other tasks to fulfil. This is why many opt to outsource their examinations to third-party organisers.
When you are trying to decide which end-to-end exam management solution would be the best fit for your organisation and exam-takers, it is also essential to understand all the basic foundations and features of these exam management solutions. Providers such as Janison Exam Management offer products that most people find ideal for this purpose.
Here are certain characteristics you can expect from the best exam management software in the market.
Experience and Outreach
While experience may not always indicate whether an end-to-end exam management service is good at their job, the number of examinations they conduct each year and repeating contracts they may have can be.
You may also be looking for an exam management service that can fulfil your needs at multiple locations. Providers such as Janison Exam Managementprovide their services in more than 100 countries and are able to accommodate your venue requirements.
It is also helpful to read customer reviews about potential exam management providers to help you get a clearer idea about the range of services provided and the level of support that will be given to you.
Type of Exam Being Conducted
The type of service you choose is determined by the type of exam you're conducting. If you're conducting a digital assessment, you may be looking for a provider that can centralise your assessment delivery experience.
If your organisation only conducts paper exams, you may be looking for exam services that provide or arrange the venues so that your exam-takers can take the exam from suitable locations. This saves you from having to plan out all the logistics as well.
These physical exam centres have to be adequately vetted to ensure they're accessible and have all the facilities necessary for the exam to take place and the exam taker's comfort.
Invigilator Services
Many exam service providers do not provide their proctors. This becomes quite a hassle for organisations as sometimes you may just lack the requisite personnel to administer the exam properly.
Due to the COVID-19 pandemic, many providers have also begun to offer remote or online invigilators for when you plan to conduct digital assessments. They may also provide remote proctoring services for your organisation so you can deliver exams anywhere in the world.
Data Processing
Exam Service Providers such as Janison Exam Management offer their data processing services so that optical mark recognition (OMR) testing can be more efficient for institutes. There are many providers who offer:
Prepping papers for scanning
Scanning on-site
Collation of data
Provision of machine-unreadable data onto the complete data set
Safe and secure disposal of OMR papers or returning
You should be aware of what kind of support (technical and otherwise) will also be provided to you while working with the exam service provider.
Work with an Exam Service Provider Suited to Your Needs
While many exam service providers are available, not all of them will be well suited to your requirements. Further, many of them may not specifically adjust their services according to what you demand either.