Stop Privacy and Identity Theft Using Android Monitoring App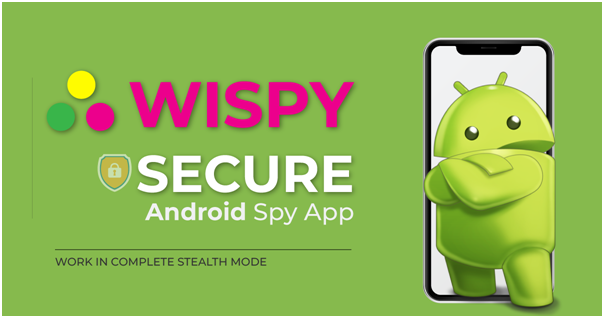 Internet usage does not only about social networking, but it is a significant source to do many tasks online, including shopping, online payments, transactions, online baking, etc. If you do not know what the privacy and identity theft really is, then you are in the right place to get the answer.
Many websites required your personal information to enter and enable the user to do different tasks, but be aware of hackers.
In this article, we will share the definition of privacy and identity theft and the potential way to stop it. 
Privacy and Identity Theft – The Definition
Privacy and identity theft are crimes that can happen when someone steals personal information, including credentials, bank details, credit card details, etc. to do other crimes.
Such loss of personal data can take months to resolve and can cost thousands of dollars. It can also affect the online reputation.
The common reason for this theft is downloading the malware accidentally. We often see how our loved ones download the malware and give the hackers a chance to harm your personal identity.
What the Basic Precautions We Should Take to Prevent Online Privacy and Identity Theft?
Using the internet without safety rules is like swimming in the sea with a lot of sharks. Yes, you shouldknow how to guard yourself and your loved ones from such potential dangers. That's why we are going to share some powerful internet usage rules to stop such thefts.
Encrypt your personal Data Online – Make sure that your browser is secured. Using encrypted tools can help to keep your online payments secure. Of course, you do not want to take such risks, but you can minimize the potential threats by encrypting personal stuff.
Don't let anyone know your Password – To avoid online theft, don't let anyone know about your credentials. You should make strong passwords to give a hard time to hackers. Use a mixture of numbers and alphabets because weak passwords are vulnerable to hackers.
Share Your Data Safely But only on Secure Sites – Online shopping is a new trend these days, but be aware before you share your banking details or credit card numbers. First, make sure that the site is reliable because it minimizes the theft risks. The second step is to find out the reviews to buy online products if you do not want to interact with scam companies.
Protect your Loved Ones Using Android Spy Software
We often take precautions but never want to see our loved ones in such dangers. But you can monitor their phone screens and manage their activities to prevent not falling in someone's else traps. You can install an android monitoring app on the target phone and check every site that user visits. Some advanced spy software like TheWiSpy etc. enables the end-user to check text messages, phone calls, social media profiles, give real-time access, capture screens, web-browser history, etc.
Such third-party apps allow you to check if the user accidentally downloads the malware or hackers are trying to steal the private information of the user.
Wrapping Up
Consistently using internet safety precautions make you secure from online sharks. Parents should also educate kids to deal with malware attacks and how secure browser can keep their information safe.
Using the android monitoring app, you can get the screenshots and web browser history. These kinds of spy software enable the security of personal information and let the end-user to block access to inappropriate or insecure websites.