What Are the Motorcycle Helmet Safety Standards?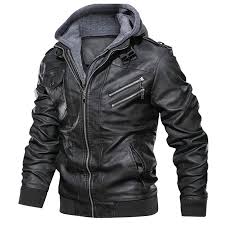 Looking for a safe lid for your next ride? Safety isn't one of those features that is easy to see. Unfortunately, it's also not a feature you want to test out with your motorcycle. To compare helmet safety features, learn more about the helmet safety standards. Explore these standards to shop for a new helmet, motorcycle jackets for sale and other killer gear.
Where To Find the Most Dependable Motorcycle Parts
For safe helmets, dependable motorcycle parts and affordable biker gear, shop online. Your local biker gear store may have a few friendly faces, but it doesn't compare with the excellent discounts and wide range of brands. Don't just rely on the opinions of your local riders, but hear what professionals and biking enthusiasts around the country are saying about the most dependable gear and parts.
Online shopping makes it easier to order hard-to-find gear. If your local shop is experiencing stocking issues, it's time to turn to a national distributor of leading brands and killer helmet options. Don't settle for whatever's in stock, but upgrade to the latest in comfort and protection.
Before you explore what safety standards are all about, it's important to remember to shop for a helmet that fits you. Helmets come in three different head shapes and plenty of sizes, so be sure you find the proper fit to keep your head safe.
Motorcycle Helmet Safety Standards Explained
The three common safety standards you need to know about are DOT, ECE and Snell. Here's a little more information to clear up that alphabet soup of certifications. DOT is the U.S. Department of Transportation. The current federal standard, FMVSS 218, is required for legal road use. If your local area or state requires a helmet while riding, you better have a DOT-rated helmet.
ECE is the European counterpart to DOT. It stands for Economic Commission for Europe and is used by many countries in Europe for road-legal helmets. It may not certify your helmet for road use in the United States, but the thorough safety tests ensure you have a protective piece of headgear.
Finally, the Snell M2020 street use certification is given by the Snell Memorial Foundation. After Pete Snell, the race car driver, was killed in 1956, a foundation was set up to ensure better helmets would prevent further injuries and deaths. This nonprofit organization has some pretty strict safety requirements, so it's a good certification to look for when shopping for the best helmets.
All of these safety standards are used to set minimum requirements for motorcycle helmets. Because it's a minimum, you'll need to use customer reviews, design specifications and other safety ratings to determine the best and most dependable lids. Online shopping helps you compare what the professionals have to say about reinforced frames, padded cheeks and rigid chin bars.
Now that you've got the safety certifications sorted, it's time to do some shopping. Search for the best brands and certified helmets online to get a great deal on your next piece of protective gear. While you're at it, shop for motorcycle batteries and other replacement parts to tune-up your ride and hit the road.