The Best Ways To Get More Hashtags on Instagram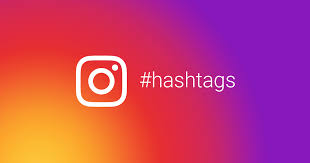 Hashtags add a dynamic and colorful aspect to your posts on Instagram. As you may know, without hashtags, it is nearly impossible to have meaningful engagements with your posts; this is because very few eyes would see your posts, and out of those that do see them, there is a chance that they are not your target audience.
Hashtags help viewers to search and sort relevant posts and make sense of the volume of data available on the social media platform.  Without hashtags, the Instagram experience would be a tedious one.
For content creators and brands, Instagram hashtags are a blessing. When properly used, they ensure brand exposure and massive engagements. Instagram accommodates a maximum of 30 hashtags per post, and this provides you with enough room to maximize the use of hashtags. However, what is the use of the opportunity if you don't have enough hashtags at your disposal.
Below are some of the best ways to get more hashtags on Instagram.
Use a Hashtag Generator
Are you in a fix searching for more hashtags on Instagram? Or maybe you are not quite sure which ones to use. Using an Instagram hashtag generator is a foolproof way to get more hashtags on Instagram.
How Does a Hashtag Generator Work?
The generator generates hashtags based on the keyword you supplied. The Instagram hashtag generator is a powerful tool you should use to create hashtags when you're searching for hashtags to use.
Usually, a hashtag generator will do what its name implies, and that is to generate hashtags. The hashtags are created based on the keyword you provided. The generated hashtags will help you to reach a broader audience in your niche.
An excellent hashtag generator comes with various features that help you to automate the process of researching the most relevant hashtags for your niche. An analytics tool for you to monitor the performance of the hashtags and more is usually a feature of hashtags generators.
Generators also show the hashtags used by other people based on the keyword, for example, if your keyword is love, the generator will give you a list of hashtags used in posts that contain the keyword love. Finally, the generator will provide you with random hashtags that include your specified keyword and by using those keywords you can get lots of Instagram followers as well.
Create Your Hashtags
Creating hashtags is the most guaranteed way to get more hashtags on Instagram. It gives you control over the hashtags and the content that is associated with it. However, you can't control who uses it and what they post. Ensure you research the hashtags and confirm whether it is already in use.
When you are creating a hashtag, you need to bedefinite, have an identity, and be unique. You want to build a dedicated community that can associate with your hashtags in their posts, so let them know what the hashtags depict. Make sure your posts are relevant to the hashtags, and also ensure that the hashtag saccurately capture your niche.
Creating hashtags isn't enough; you need to get people to use them. A way to do this is to create campaigns with the hashtags. Host competitions andchallengesthat feature your hashtags. Take note that you'll need to give your audience a while to get used to the hashtags.
Follow Trends
This method seems simple enough; all you have to do is check trends and see what popular hashtags were used. You can scout hashtags from similar brands. It goes without saying, but if you want to survive in a niche, you need to study those in your niche.
You have to take a look at what the other brands are doing right and try to emulate them. However, in emulation, you need to be original and easily distinguishable.
Conclusion
Remember to track the success ofthe hashtags you have gotten; it's of no use if you have a library of hashtags at your disposal, and yet they are not performing well enough.  A way to track the hashtags is to use Instagram insights. A hashtag generator comes with an analytics tool that helps you track the performance of the suggested hashtags.
If you created hashtags, search for posts using the hashtags, and engage with the posts.