Tips to stay ahead of your competitors with a kickass video marketing strategy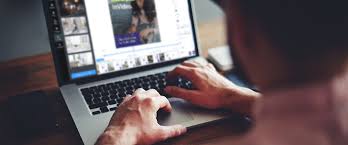 Videos are one of the hottest forms of media on the planet. They help in narrating a story, in a way that no other forms of media do. Considering the fast pace of the world today, people don't have much time to consume content. In whatever time they find, they want to have a lot without spending too much time on any one particular piece of content. This, on one hand, is creating demand for content in the market, while on the other hand pushing people to create short and more grasping forms of content.
Research indicates that video is the most consumed form of content. Thanks to social media platforms like Facebook and Twitter, the proliferation of the video has become even easier and hassle-free. But that also creates a huge competition in the market, with every brand trying to capitalize on the opportunity that video has to present. For brands, including video in their marketing strategy, is one of the best things that can happen to them. When they create the right kind of content, it can help them increase traffic and sales and drive conversions like never before.
If you just use a search engine to find about the video statistics, you will realize that you must hop onto it and start including it in your strategy right away. Statistics suggest that 81 percent of the businesses use video as a kind of marketing tool. This number has strikingly risen from 63 percent last year. Moreover, mobile video consumption rises by 100 percent every year.
 Getting towards the side of the people, 78 percent of them watch online videos every week, while 55 percent view online videos every day. Statistics on Youtube are even more shocking. According to research on Youtube, people view as many as 1 billion hours of video every single day. Videos are not only created for fun but also preferred by customers to understand a brand more profoundly. Statistics suggest that 72 percent of the customers would choose to learn about a product or service by watching a video than by other forms of media.
But, as you hop into creating amazing promotional videos impressed by all these statistics, make sure you understand where to start. One wrong step and you can be left with a bad reputation in your customers eyes. The best way to start is by using a professional video maker like InVideo that helps you accomplish a lot without having to spend much time over it. InVideo helps you stay ahead of your competitors by offering a plethora of features and benefits on its platform. Here are a few that can help you ace video marketing strategy for your business-
Choose from an amazing range of templates
InVideo lets you create a video from scratch, without having to spend a lot of time over it. There are plenty of well-defined templates on the platform that helps a person create an amazing video campaign within minutes. No matter which niche you're working in. or what your industry type is, InVideo's template library has the right template for you no matter what. May it is intro video templates or how-to video templates, all the templates are customizable and can be replaced with all elements that fit into your video strategy. This way you can stay ahead of your competitors by making professional videos, without having to spend a lot of money. While your competitors are spending a lot of their resources in creating professional videos, you can do that in the minimum amount of time using InVideo.
Customize your video
InVideo lets you stay ahead of the market competition by letting you customize every bit of your video. Once you pick a template, you are directed towards customizing the video. Here you can choose to play with fonts, texts, colors, background and a lot more. There is plenty of customizable options present in InVideo's video editing dashboard that can be utilized for creating amazing videos at once. Make sure you don't forget to add captions to your video so that it reaches out to those people, who do not have their sound turned on while viewing your video.
Add appealing visuals and sound
Visuals and sound can create all the difference in the world. Do not add too many or too complex visuals, but make sure that they are there to make an impression on your audience. Similarly, choose a professional narration or a track that complements your brand and the content of your video. Using InVideo's video creating dashboard you can do that in minutes and get ready with a professional video in the least amount of time.
Make video a part of your video marketing strategy and watch your brand get all the attention it needs. All you have to do is use a professional and hassle-free video creator like InVideo.