Ten things to pack for the first day of college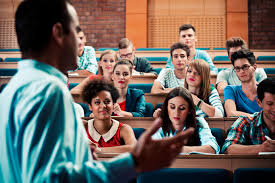 You must be thrilled to start a new era of your life. Yes, college life is all exciting and will give tons of memories for the rest of life. No wonder, these are the days where you will meet some of the best people and spend quality time of your life.
How do I prepare to face my first day of college? This is probably the most common question among students. You don't really need to take it hard on the first day of college. It's time to meet with some new faces and get to know more about your academic life.
The first day of college is light in most cases. It all starts with an orientation program. A small speech from the dean, an introduction with some professors, and getting to know some basic facts. You will get to know about your class schedule and more about the yearly plan.
On the first day of college life, you probably have to introduce yourself to your professor. A brief introduction includes your name, interests, educational background, hobbies, etc. Other than that, do not try any fancy attire on the first day of college life. Wear something that looks decent.
What should I carry on my first day at college? Well, you can pack some essential items that can be handy. In this post, we have listed a few important things that you must pack for sure.
As a newbie, you are all unaware of college life. You don't really know what to pack and what to leave for college days. There are a few items that can help you to start your college life.
Notebooks
Notebooks are a priority in academic life. This can be unusual while you have laptops or an iPad to handle educational details. Notebooks are still crucial  for all academic purposes. It can be challenging to draw a graph or write an equation on an electronic device quickly. Also, many professors prefer notebooks over electronics.
How many should I take? Take two or three notebooks for the first day of college. Also, you can take sticky pads with them. That makes it easy to mark things quickly. Try different colors for easy identification.
Calculator
Life can be difficult without a calculator in any math class. Bring the best scientific calculator you can.
Most of the college students lack in-depth ideas about calculators. Because of shallow calculator knowledge, a good number of students have maths phobia. So, it would be better for you to gain some calculator knowledge before you start your college days. That can make life a lot easier in the upcoming days.
Folder
Folders help you to be more organized. You can keep all the possible note sheets, important documents, booklist, yearly planner, course planner, and many more. It also reduces the risk of losing any documents. Folders are easy to access and a space-saving option.
Water Bottle
It still holds enough importance to make it to the list. The first day of college life can be nail-biting. As a newbie, you also need to adjust to your college life. You would require some time to explore your campus too. Having your water bottle helps you stay hydrated all the time.
Umbrella
You never know when the weather turns things off for you. Though there are weather forecasts, that is only a prediction. You don't really want to attend the first of college wet. Is it only about rain? No, there could be a scorching sunny day or a windy afternoon. So, keeping an umbrella could save your day.
Pencil Pouch
It is odd to borrow a pen or pencil on the very first day of your college life. All you have to do is carry a pencil pouch. Take standard necessary stationary stuff like-
-Pens
-Pencils
-Stapler machine
-Scale
-Erasers
-Sharpener
-Paper Clips
-Highlighter, etc.
Jacket
This may sound odd to you. But it is important to bring a light jacket with you. Professors often choose a colder temperature in classrooms. If you sit near an air conditioner and the temperature is below 10 or 12 degrees, then get ready for bad chills.
Professors are generally so absorbed in lectures that they overlook these small issues. On the other hand, you can face a tough time concentrating on lectures in such a cold environment. So, a light jacket could help you in adjusting to the classroom environment.
Sanitary Products
This is only for females. Do not forget to bring your sanitary products. This is all-important in every situation. It might be odd to borrow such things in emergencies from new people. Make sure you have the necessary items when needed.
Wristwatch
What's the time now? Am I late for college? These are some common scenarios with students in every academic setting. It is better to wear a wristwatch to keep track of time on your first day. The first day brings anxiousness, and running without watches doubles your anxiety.
Do not wear a fancy watch. You can choose either a chain or belt wristwatch. Take a decent one that suits you the most. If it is water-resistant, that is a plus. Make sure it is lightweight and comfortable with your attire.
Book bag
The last thing you need to tick on the list is a book bag. Without a book bag, it would be tough to carry all these items. Also, it is a must-buy item for all college students to carry their academic stuff.
Choose a lightweight backpack with more space. That is because you may have to carry big loads of books, notebooks, stationery, and other items. It must be comfortable and trendy as well.
The first day of college is always memorable for most of us. Do not panic, take the basics, and start a new chapter in your life. Surely, packing the items on this checklist will help you not only on the first day but the rest of the journey as well.