10 Easy Ways to Spruce Up Your Kitchen for the Holiday Season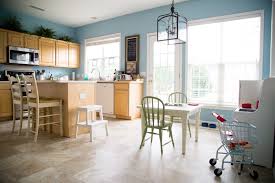 Create a warm, luxurious space for your family and friends to gather this holiday season. Discover how leading interior design firms Los Angeles prepare for the holidays with these 10 easy ways to spruce up your kitchen. From a few decorative pine cones to a dazzling festive bowl of ornaments, find out how you can enjoy professional designs in your home for the holidays.
Use Decorate Ceiling Garlands
If you have a lofted ceiling or taller ceilings, consider draping garlands and other decorations around your kitchen. Hanging decorations can bring down tall ceilings and create a more intimate space to encourage your friends and family to gather around the fireplace, kitchen island or dining room table.
Decorate Pine Cones
Pine cones make festive and affordable decorations for your kitchen. Use glue and glitter for a family-friendly DIY craft this winter, or use natural pine cones to match the woody, festive look for your Christmas tree, wreath or other holiday decorations.
Display a Holiday Bowl of Ornaments
Too many ornaments for your tree? Additional ornaments placed in a decorative bowl make an instant centerpiece for your kitchen island or dining room table. Add a few pine cones, ornaments or other festive decorations to create a focal point for your kitchen.
Choose a Minimalist Fraser Fir
A popular option for a Beverly Hills interior designer is to use a fraser fir. This understated, minimalist option adds a touch of holiday spirit without the glitz and excess. A single fraser fir beside your kitchen sink, on your dining room table or on a coffee table is the perfectly simple way to add a calm spin on your typical holiday decor.
Make Your Own Scented Display
For an aromatic touch, place cinnamon, dried fruit, hazelnuts and other winter ingredients in a bowl. Whether you use it as a centerpiece or an accent on a shelf, this scented display offers a fragrant reminder of the warmth of the holidays.
Show Off Your Favorite Cookie Recipe
The perfect balance of practical and decorative is a fresh plate of holiday-themed cookies. The aromatic scent of freshly baked cookies, fun-filled designs and the promise of a tasty treat all combine to create a centerpiece that's perfect for the holiday spirit.
Don't Forget Natural Lighting
Candles add a warm light and natural tone to your kitchen. If your elegant kitchen and bright white lighting is too harsh or toned down for the holidays, a set of candles can soften your lighting and create images of a toasty fireplace.
Start Your Holiday Cheer at the Door
A festive rug is a classic way to greet your guests. Kick off your whole kitchen design at the door.
Jazz Up Your Potholders
Swap out your fall potholders for a festive alternative. Snowflakes and red and green tones provide a pop of holiday flair.
Invest in a Kitchen Designer
Give your entire kitchen the professional makeover it deserves. Take your beautifully decorated kitchen to the next level by searching for kitchen designers near me.