Characteristics of a Good Trading Strategy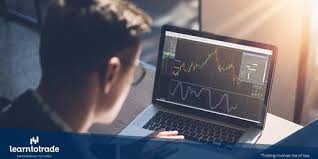 Financial trading is one of the most versatile engagements that you can venture into. Its main concept lies in the purchase and sale of trading instruments on offer. Like many other investments, a plan is important to make this engagement worthy.
In the financial trading sector, the trading plan is commonly referred to as the trading strategy. It incorporates key aspects of the markets such as your investment, time and other features to help you with your stint.
When coming up with a strategy there is a manner in which you need to craft it for it to be viable. The following are important characteristics your trading strategy needs to have in order to boost your chances of successful executions in the market.
Simplicity is an important characteristic that needs to reflect on the trading approach of your choice. This description comes in handy especially if you are a beginner and slowly learning the trading concept as it helps in understanding various features of the market.
This is also a characteristic that is efficient if you want to share your Forex trading strategy with other beginners. Keeping it simple helps you know suitable entry and exit point and also your investment capital due to the clarity.
Your strategy also needs to be adaptable and able to have your back regardless of the market condition. This means whether the market is appreciating or depreciating, you know how to make a profit in either situation.
This also focuses on the instrument of choice and you can bring aboard any preferable trading option. With many securities to pick from, you can pick any from exchange-traded funds, forex pairs or indices being sure to make a decent gain from any of them.  This is an essential characteristic you need to look at which also ensures that you are consistent in your trading activities.
Presence Of A Fallback Plan
One thing you need to know about this market is that it is very unpredictable. As such you cannot be 100% sure of your earnings in the market and you need to be ready for losses. In case you encounter losses, a backup plan will come to your aid to help get you back to your feet.
This can be an insurance or investment plan that helps reduce the intensity of the losses. One plan you can have is hedging where you seek to protect your position from a risky move. The stop-loss order is a feature you can bank on to limit the extent of your losses.
Reflective Of The New Trends
The financial market is very dynamic and constantly changing especially with technology taking the center stage in its operations. For improved gains, your strategy needs to reflect and be congruent to the new trends.
This includes giving credence of innovations such as the copy trading concept. The concept is relatively new in the sector. Also, buy into new technology to help you get a grasp of the market and know the right areas where versatility is needed on your part.
Resourcefulness focuses on how you use your investments which are an important feature of your trading plan. You need to invest wisely putting your emotions aside. When investing, focus on the highest possible earnings while looking at how to manage your losses if the market is not favorable.
Get some fund management training to aid you and give you a proper direction on how to go with your trade executions.
Conclusion
These are some of the characteristics your trading methodology need to possess to make it viable in the market. They boost your chances of having successful executions that will make your trading session worthwhile. Additionally, you need to look at some important aspects such as the choice of broker and instruments. For adaptability purposes, try out several trading instrument until you find the proper one while having some knowledge of the others.
Resourcefulness is a characteristic you need to uphold for the management of your funds.