How to Become a Data Scientist?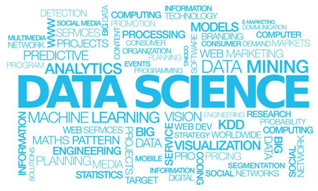 What Does Data Science Consist?
It is one of the most trending careers in the 21st century. In the modern age, data science has become more prominent than ever. Data science is being used right from the robotic industry to businesses and has seen constant growth through a number of years. After the data collection painter partition sorting of the data was essential for a wide range of purposes. A B.Sc course in Data Science can help you in understanding it better.
Data scientists usually create complex algorithms to detect, analyse and organise the data and convert it into meaningful information. Netflix is a streaming service which uses data science in order to customise show recommendations based on user's watch history.
Traits That Employers Look For
There are a few characteristics of data scientist that an employer looks out for.
One of the most important characteristics is to have constant nature of persuasion. The willingness to not give up when facing a problem is what is essential for a data scientist. The willingness to learn things and know more is definitely essential as no data scientist has the knowledge to deal with every situation.
What is essential for a candidate is to have organisational ability as well they would be dealing with millions of potential data points throughout the whole day. Organising this data points in a systematic manner and creating meaningful information of it is what is essential for data science.
Sometimes when the employee cannot find the right way to organise the data in the right way and get the desired result, it becomes frustrating. In these situations is when the candidate must have a lot of patience.
Innovation is essential for a candidate because when one approach to sorting the data points does not work they have to figure out a better and more creative approach.
Few Ways for How To Become A Data Scientist
Below mentioned are few ways for becoming a data scientist and build a career for your bright future
Bachelor Degree – One of the best ways to get a career started in data science is to have a bachelor's degree in IT, computer science, maths or physics. Having a bachelor degree is open a lot of opportunities for an applicant into the data science industry. At Least 73% of the people in this profession have a bachelor's degree. BSc course are also available in data science.
Master's Degree – Once a person has completed their bachelor's degree in data science or any other field, they are eligible for masters degree in data science. Many universities in India offer masters degree in data science or related fields. Having a masters degree with a bachelor's degree in data science is one of the best qualifications an employee can have in this field.
Experience – If a person has on hand experience in the data science field, then they have an advantage on the people with just the theoretical knowledge on data science. Having practical experience and work life results to show experience makes a person more eligible for a job in the data science field.
Author: Sai Raja M
Sai Raja M is a college student who aspires to be an entrepreneur. His primary goal is to help other students choose a more meaningful and relevant career in their life.