Best Certification for Personal Trainer in Vancouver BC – Fitness Training Certification School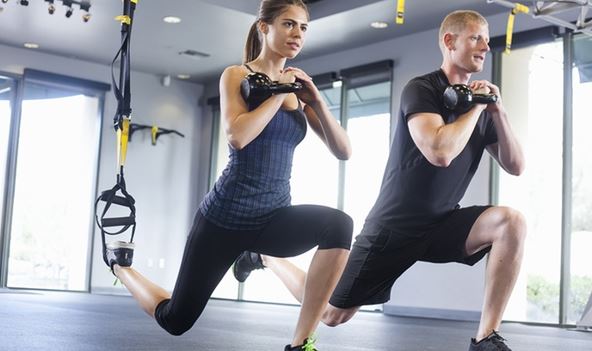 Finding the best academy to pursue a personal training degree isn't always an easy task. However, if you want the best certification for personal training so you can get your business started in the Vancouver area, you can look to the top of the hill in order to get you the best certifications that are valid credentials for all of America. Whether you're wanting to become a personal trainer in order to help others lose weight, become healthier individuals, or just improve their workout regimes. You want the certification process to be quick yet efficient so you can get everything you need to help literally just about anyone.
How Long the Courses Take
While there are some "paper farms" out there who claim to get your personal training certification, it's normally only available as an extension or emphasis on your degree. However, if you go to the right school, you can get your personal training certification as an actual degree in as little as 17 weeks after you're earned 340 hours of training and then take the tests. 
If you choose a school like Hilltop Academy, expect your training to be extremely detailed, and expect to work hard. You have to learn all various details of exercise on every level, as well as take a course so you can become a registered BCRPA personal trainer by the end of it. You also learn how to help get the right first aid training you need, as well as learn how to utilize your training for literally any age group.
ACE Certification
Another great thing to have is your ACE (American Council on Exercise) certifications, which can help you become a personal trainer with the best qualities. You can tackle almost any type of training you need to, and you also learn a lot of values of not only business, but you can also learn how to handle the various customer types you are going to face in the world of personal training.
Does Everyone Hate Personal Trainers?
This is a funny and sarcastic comment. You'll often hear that people hate their personal trainer, but if they are a good one, that customer will keep going back no matter what they have to say. In order to be a good personal trainer, with the right certifications and education, you can become one of those personal trainers that everyone loves, no matter how much hard work they have to go through to become a better and healthier one.
Conclusion
Hilltop Academy is the only college in BC that features extensive courses that are dedicated to nothing but a certification for personal trainer. You can get all the education and training yourself so be sure to use every avenue you're learning about for yourself and you can be perfectly fit for applications that you can help others with. Not only that, but they provide the right education so you can get your BCRPA and ACE certifications, and they want you to pass. If you don't, they'll even cover the costs that you spent on your course as long as you applied yourself to the fullest of your abilities!