How to start a boxing club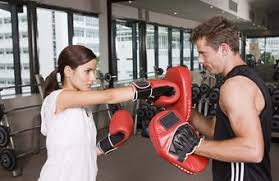 This article will provide you a comprehensive picture of the boxing business. Let see what you should do to set up all the things.
Boxing club gives people a place to practice under supervision with full advanced equipment. In addition, it is a place for meeting up a friend and make new friend, they can do information exchange that helps them to progress together.
Visit here to read more interesting boxing facts.
Who Suitable With This Business?
Business is very board term and almost everyone can involve in. But at first, a person who starts to build up his ambition should know deeply about the industry.
This requirement makes people who are boxing club owner are boxing professional, boxing practitioner or boxing enthusiast. However, without boxing knowledge, you can still start it by cooperating with others who know the martial arts.
So why you should understand boxing? You don't know it means you have to hire several employees who know it. This causes a political issue that your independence is locked.
You have to pay them a lot of money and if they 're good and they 're not happy, you have to raise the salary or you have to deal with a mess that they left.
Market Segmentation
There are many market segmentations in each business. Everyone has to understand and analyze carefully the market that they participate in. Without proper knowledge and information, you can suffer a huge loss right away.
For example, a boxing club being customized to beginners will be cheap but need to have more trainers. This market is very boarded with a low entry barrier that makes it chaos and highly competitive.
The market segmentation for beginners will cost you less at first, but the money you definitely need to spend on marketing will be huge.
In contrast, serving intermediate boxer or a professional boxer is the other story. The trainer will have no room in this club, instead, it should have more ring to combat, durable equipment for high-intense training and partners for sparring.
The fixed cost will be quite high at first, however, this market segmentation has higher entry barrier which leads to fewer competitors.
It Is Not An End
The information mentioned above is just a kickstart. The biggest obstacle is to survive for a long period of time. Once your competitor notices an emerging business, you are in the first stage of fighting in various battlefields such as marketing, branding, operational effectiveness, HR, etc..
So what is the key to winning the game? They are a huge capital and a series of good strategies. You need to gain any financial resource and learn how to deliver and spend them appropriately.
Check out Sanabul Boxing Gloves Review.