How Kota's coaching institutes are different from the rest?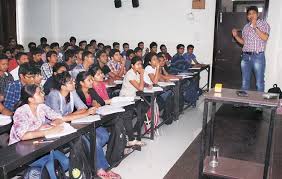 While the dream of Indian parents to make their children study in IITs is an age old tradition, cracking the entrance examination for IIT-JEE is no longer a difficult task with the best coaching institutes. Similarly, even getting into the top medical colleges in India has become possible today through the best coaching institutes in India. The past few years have witnessed the emergence of Kota as one of the major coaching cities for various national entrance examinations like IIT-JEE, NEET, KVPY, BITSAT and the Olympiads.
Kota located in Rajasthan has become one of the coaching factories churning out hundreds of IIT candidates every year. Kota is now known for its perfect blend of culture and education. With more than 28 years of experience in the field of producing All India Ranks (AIRs), Kota is now considered as the Education capital of India where students from all parts of the country flock to the city to live their dreams of joining the IITs and AIIMS.
Resonance Kota is one of the leading coaching institutes in India. With its headquarters located in Kota, Rajasthan and has spread all over the country with 40+ branches, Resonance Kota is one of the most experienced cram schools in India.
The big difference
Resonance Kota provides a plethora of resources and benefits to students through the intensive training and learning courses that ensure each student achieves his/her dream. Started by an IITian, Resonance Kota has a system based organization with experienced leadership and a core team of able administrators who offer planned academic management through student centric and performance oriented approach. With fast track, short term and year-long courses, they provide flexibility in learning for students. Besides this, they also offer distance learning and e-learning courses to train students who live far away from the institute. With more than 25% of IITian teaching members and more than 50% of experienced teaching members, it has the best faculty pool in India who bring out innovative teaching methodologies. They offer effective classroom teaching, periodic testing and assessments and also personalized doubt removal classes to bring out the best potential in each student. Not all coaching institutes teach the fundamental concepts like in Resonance Kota and guide students based on their performance analytics and student satisfaction surveys. With unprecedented success stories of thousands of IIT applicants and high ratio of All India Ranks, Resonance Kota stands out among the other coaching institutes in Kota.