Differences, effects and benefits of CBD oils & capsules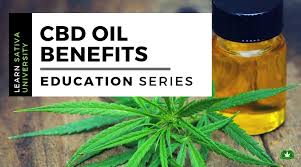 CBD products can now be ordered in various versions on the Internet. The best known of these is the CBD oil. The intake is particularly easy and the products are individually dosed. Practical is the intake of capsules. Which advantages and disadvantages the respective products actually have should be dealt with in the following article.
CBD oil vs. CBD capsules – what's better?
CBD oil is usually supplied with a pure carrier oil in dark bottles. The CBD extract is blended with pure hemp oil, which is a particularly high quality carrier oil. Premium extracts taste pleasantly mild, conventional extracts have a strong hemp note. The taste is not for everyone, so it is simply not possible for some to drink CBD in liquid form. Nevertheless, we should note that the intake of an oil can be much more effective.
So you drip the individual drops under the tongue and allows the oil to move through the mucous membranes. As a result, the ingredients go directly into the bloodstream and to those receptors to which they should attach. Although CBD oil can also be eaten or ingested with water, the quick and direct effect will not occur, so that it can lead to a delayed and reduced effect. The reason is simple. The oil must be distributed along with the food components in the digestive tract and decompose. So it may take time before the CBD can be recorded in the right places. Much of the CBD itself even stays in the gut along with the food and is easily digested with.
Cannabidiol is not available in tablet form, but in CBD capsules. CBD capsules are a tasteless, convenient dosage form for cannabidiol. In the capsules is the high-quality CBD extract in oily form or CBD blended with hemp leaf powder in powder form. Knowing the amount of CBD that is good for you, capsules are a simple and straightforward way to deliver cannabidiol.
Effect of CBD capsules
In general, the capsules may have the disadvantage that the effects against the oil occur somewhat delayed. A faster effect can be achieved through the oral mucosa, which is definitely better for acute complaints. In the case of a longer-term intake, however, the effects balance out again. For powder capsules, it is recommended to take with meals. Gelatin-free oil capsules can also be eaten between meals. Free of gelatin – is especially important for vegans and vegetarians. Special plant fiber capsules filled with the oily extract make CBD capsules a vegan preparation possible.
Make CBD oil and capsules in combination?
In general, there is nothing against combining both dosage forms. After all, it is one and the same active ingredient. For example, the capsules can be taken daily as a dietary supplement against stress or simply to protect against oxidative stress due to their simplified intake. In acute cases, these can be supplemented with CBD oil in the form of drops as needed. Especially holistic are capsules with CBD or hemp leaf powder in combination with micronutrients. The combination of CBD with orthomolecular substances combines plant medicine with the orthomolecular methods and thereby presents complementary solutions to everyday problems and provides more performance, vigor, vitality and pleasure.
How long does it take for cbd oil to take effect? Important for all products is to consume the right concentration and quantity. Of course, this may be experimented accordingly. For the oils it is recommended to start with a few drops per day and increase this amount weekly before the desired effect occurs. For creams and ointments there is no such increase in volume, however, skin inflammation or psoriasis, for example, can also be treated internally with CBD capsules or CBD oil in combination with micronutrients.