Startup Consultancy is Brilliant Idea?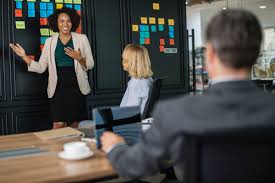 How much you like consultancy? Either it is good or bad for adopting consultancy as a profession? It is a good question which can ask to get some thoughts and ideas what people think to offer their services as a consultant. Everything depends upon the nature and the thoughts of the people. Many people likes to offer their services as a freelancer, broker or for being as owner to represent something and some likes to help other just to provide their professional skills and personal thoughts on behalf of their experiences and practices. Starting up a consultancy is a good idea for most of people because less investment is needed to operate this type of job as compared with other ideas. Startup consultancy is a brilliant idea because it can be operated from anywhere to anyone. There is no proper setup of sitting arrangements are needed to explore you to help others. Consultancy charges may be applied depending upon the nature of the service and type of the business for which you are spending your time and energies to solve the different type of queries on behalf of your skills. Startup consulting is a good idea which can be explore to make payments and to earn money by using online and local resources.
What is the Success Ratio to Startup up a Consultancy Job?
The success ratio of almost every consultancy field is different. Different types of trainings and awareness workshops can be conduct to engage the huge audience and to get their attention to visit something and to enjoy its benefits for long time. Consultancy job is such a nice idea and it's depending upon the nature of the job what ratio of profit is awaiting your response. Most of the consultants do some surveys and get practical experiences to face different types of challenges and to handle the complex situations with wise versa and its depend upon the consultant what area he/she chooses to show his/her skills. Personal observations and analysis help the clients and interested communities to take interest and solve their complex queries with the help of expertise and professional consultants because they know what will be the right and the best solution to make a plan attractive and actionable. The fee or the charges of the consultancy services are different and varies depending upon the nature of the projects and type of services for which they are hiring for. The success ratio of the consultancy job is very high and quick responding.
How to make Contracts with Online Consultants?
The contracting process is simple and easy for everyone to hire some available consultants and solve their queries on behalf of the skills and efficiencies of the consultants. People find the best consultants according to their field requirements and get useful information for being contacts and get different types of communication resources to access the consultants. Online consultants show their willingness and help the interested communities for their issues. Sometime consult charge advance fee from their contractors and provide them instant solutions in different forms and help them immediately by reaching out their contractors by different ways. Online channels, personal contacts, emails, contact form, landline numbers helps the people to make communications with the consultants and solve different queries on behalf of the skills and the practical experiences of the consultants.