Military Boots That Let You Step into History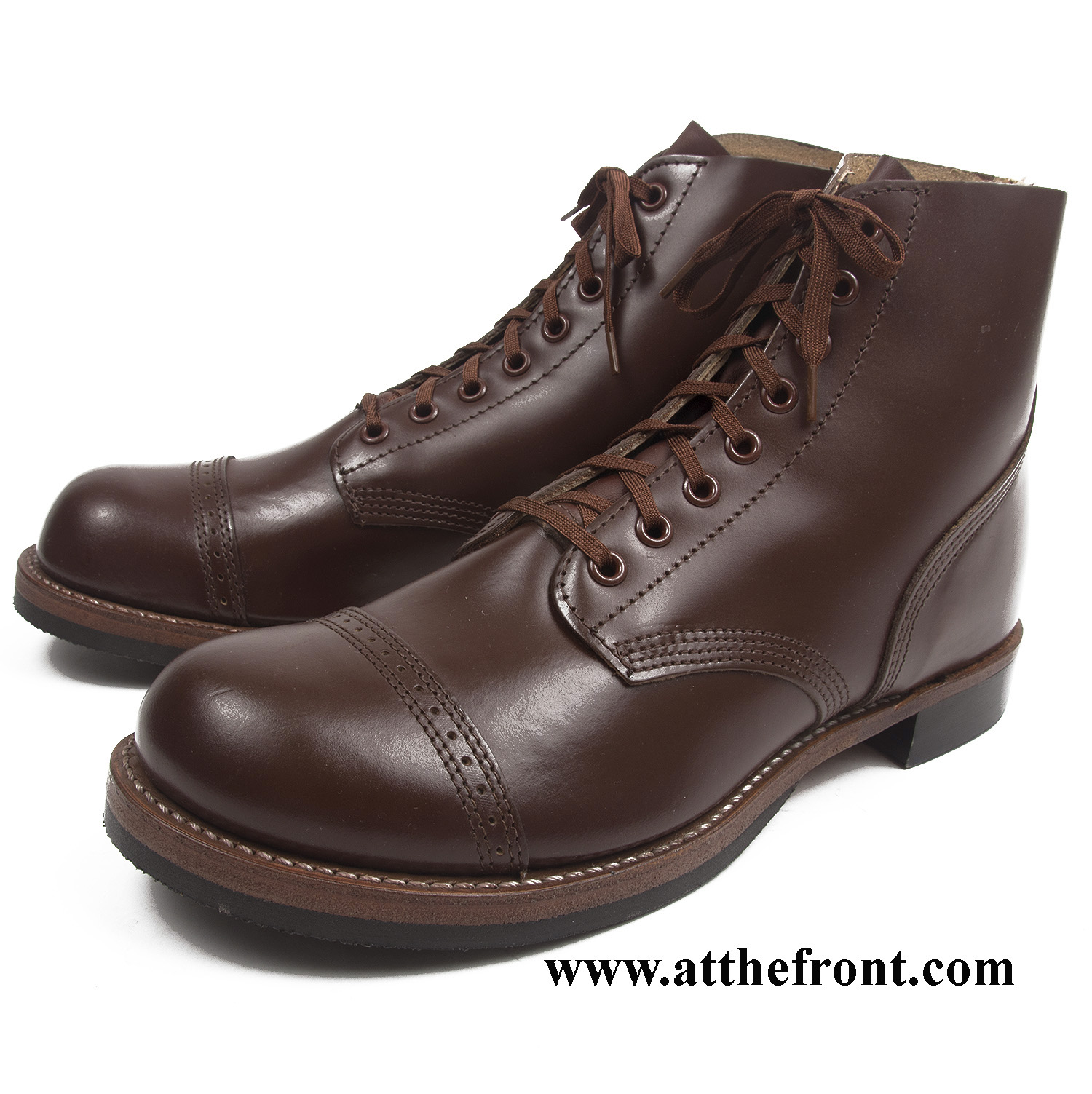 Have you ever wanted to know what it was like to walk a mile in the Military Boots of a World War II soldier? If so, then today just might be your lucky day.
Owning a pair of dependable boots is as important to today's military members as it was nearly 80 years ago during the time of the Second World War. Though the styles have evolved over time, the essential qualities that make them such an important article of clothing still remain. While a pair of World War II boots would not be issued equipment for today's active soldiers, they still provide value as an important historical collection item. They provide a number of values to potential owners that have a deep passion for military or historical memorabilia.
There are a number of World War II military boots that you can easily find on sale, especially if you are looking for boots worn by American or German soldiers. One of the most commonly sought-after pieces of American footgear from this time is the World War II Combat Service Boot, more commonly known as the "double buckle boot." These were the style of boots worn by many brave soldiers as they marched into Berlin to help bring an end to the war. These boots were made specifically for troops on the ground, so if you have your head in the clouds and want a boot to match, then Corcoran or Paratrooper Jumper Boots are more your styles. These boots were designed to provide soft landings for the brave men who took a leap of faith into unknown territory in the name of freedom.
As mentioned previously, American military boots from World War II are not the only style that you can easily find online. German boots are readily available to complete a World War II history collection or add more authenticity to a historical reenactment. World War II German jackboots are arguably one of the highest selling replica boots on the market today. The Marschstiefel jackboot is a particularly popular item, although authentic ones can be incredibly costly and often out of the average collector's price range. Fortunately, there are manufacturers who offer great reproductions that have a look and feel that are close to the real thing. Whatever your preference may be, the most important decision in regards to buying World War II boots is where to do your shopping.
For more than 25 years, At the Front has been offering sellers the chance to own authentic or high-quality reproductions of popular military equipment. In regards to their inventory of military footwear, they sell all of the styles mentioned above, plus others that you or a history lover you may know would love to have. In some cases, such as with the Marschstiefel, At the Front is the only retail shop that offers their buyers a one-year warranty on certain purchases. They go to great lengths to ensure that all of their reproduced equipment is as close to the real thing as possible, but at much friendlier prices that can fit into most budgets. As a company founded by a fellow fan of military history, At the Front understands the specific needs of their shoppers and goes the extra mile to deliver the perfect product.
If this all sounds like music to your ears, then head over to AttheFront.com right now to shop their seemingly endless selection of great historical equipment and memorabilia. You can also reach them at (270) 384-1965. Find the perfect gift or collection piece and get it shipped right to your front door in no time.
For more information about Buy WW2 US Field Gear and WW2 German Helmets Please visit : Atthefront.