Why an online business needs a Magento eCommerce development Company to be successful?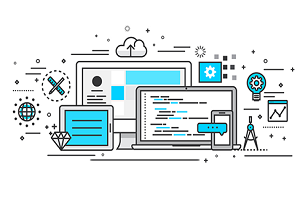 Today businesses run on the basis of partnerships, tie-ups, long term agreements and formal or informal contractual relationships. The premise here is that one party complements the work of the other to deliver a package of goods or services to the end user in a way that is win-win situation for both.
When one takes this business model to the world of eCommerce and online business, one finds a symbiotic relationship in existence between an online business and a Magento eCommerce development company.
While the eCommerce business identifies the products & services to sell and prepares the overall business plan to source the items and launch their sale through online stores; the Magento eCommerce development company is responsible for developing the software architecture and doing the software design and development of the online store. Both parties work together to ensure that the store is built in a timely way so that promotional activities can be launched online and before start of festive season.
How does a Magento eCommerce development company assist an online business?
– Consultancy and advice on the selection of the eCommerce platform and advice on the pros and cons of different eCommerce platforms which are available in the marketplace.
– Understanding the unique background of the online business and what products & services it will sell. This is helpful especially with legacy or home-grown systems that have specific features and business rules.
– Even in case of a brand new online store, Magento is the most sought after platform because it is robust, customizable and flexible. Secondly, Magento is open source software and free of cost.
– The Magento eCommerce development company provides consultancy on SEO and recommends use of Magento platform because it has in-built SEO features that are must-haves.
– Multiple stores can be run on Magento using a single back-end system.
– Product and category import can be done easily using Magento
Selection of Magento as an eCommerce platform
Based on the recommendations provided by Magento eCommerce development company Magento is chosen and the online store built.
Magento is the most sought after eCommerce platform. No wonder today 1 out of every 4 eCommerce business runs on Magento and there are more than 150,000 sites worldwide known to have been built on Magento.
Iterative and transparent delivery method is followed and client feedback is continuously absorbed and incorporated into the online store. Tutorial and support services are provided at the time of handover and hosting to ensure smooth launching.
Ongoing support and maintenance provided by Magento eCommerce development company
This is a critical element of the relationship and highly important because once an online store has been developed and set-up there has to be continuous maintenance of the software. Updates have to be made to the store and scale has to be added to make it bigger and to accommodate new product categories.
Conclusion
Techinidasoftware.com emerges as the best Magento eCommerce development Company as it serves as the true and long term business partner to provide technical consultancy and end-to-end web design and development services to eCommerce businesses on affordable prices and guaranteeing them round the clock 24/7 support.