Become Famous- Participate In Online Art Competitions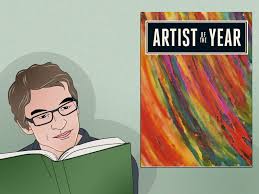 Your artistic skills are the precious gifts of yours which you should actually bring in light instead of being boxed among your close groups. So, do not waste your talent and bring them in practice, polish the aura of your skills with enhanced practices and become a name of fame in your own field of art and entertainment. Wondering how? Please read it on.
Online art competitions and their prospects
There are huge prospects for the future performers and artists in the art competitions  s where the free registration allows you to become a part and parcel of an online forum that conducts the online art competitions including different genres of artworks.  You can easily participate in your category of the art forms such as music, dance, painting or photography. For example, if you are a budding photographer and have always been applauded by the near and dear ones for your out of the box, mindful photographic skills; then you should participate in the section for photography at once.
Photo contests and their benefits
By participating in such online photo contests you should ideally get exposure to the bigger grade of photographic communities where you can not only participate but also learn a lot of new things about photography. Getting invited to photographic workshops or exposures for photographic expeditions are nothing wondrous to get which will turn you to a matured and learned photo artist from your present status of an amateurish novice. So, if you have the flair and the true passion for photography, jump in to grab these opportunities and take part in the photo contests organised by the best online forum of your time. If in case you get lucky enough to win on your first attempt, the huge amount of the prize money will help you to buy better cameras or lenses or accessories for your future endeavours. So, without investing any money you actually can open an entire career path as a photo artist in front of yourself, which not only fetches you fame but also the fortune along that.
Beware of the frauds
There are several negative feedback about some new and infamous forums that have not kept up to their promises and have cases of fraud against themselves. While joining an organising forum of such online art competitions, always be very careful as you might need to share some of your original works with them along with your personal data. So, before doing so, read all the terms and conditions very carefully and moreover do not forget to go through the backgrounds and feedback of these organisers well in advance to avoid any such negative consequences.
Walk down the red carpet soon
To become famous with the gifts of your inherent qualities and subjects of your passion you can easily reach the hall of fame and can get to walk on the rosy red carpet which is much desired by one and all. This is how, just emphasising on your inherent qualities, you can easily reach the goal of your dreams.