The Popular Line of Finance Certifications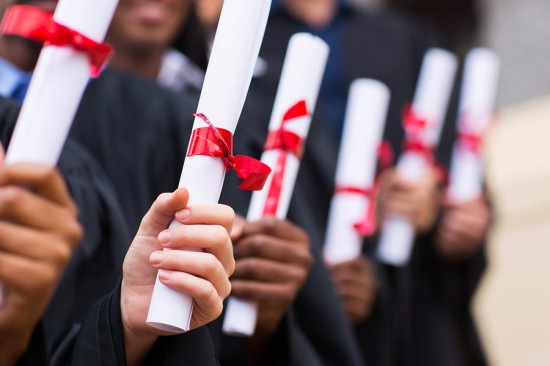 One of the most intriguing fields out there, finance just cannot stop enticing people, especially due to the fascinating work and exorbitant salaries that it has to offer. Though it involves numbers and extreme focus to be a financial professional, professionals are not able to control themselves from becoming a part of that world.
Apart from being steeply reputed, jobs in finance are considered immensely important as people have to trust finance professionals with their money. And, that is some really serious business. Therefore, it is a privilege to get an entry into this domain and professionals have to slog their way in order to get through the doorways of the sphere of finance.
There is a multitude of finance certifications that one can earn to become eligible for this realm and I am not exaggerating when I say that it is not an easy nut to crack when it comes to pursuing a financer certification as it involves an inexplicable amount of commitment and dedication towards this area of work.
Finance certifications signify your competency in a particular facet of the financial dominion. Those who plan to seek certification is usually required to give long hours to the coursework together with passing a stringent exam. Professionals aspiring to grab positions in the finance sector have to abide by the professional ethics standards. Also, holders of Finance certifications have to pursue continuing education programs in the pursuance of maintaining their knowledge and the relevancy of their certification.
The Most Sought-after Finance Certifications
CPA – Certified Public Accountant
This finance certificate program is meant for accountants, financial analysts and tax preparers. It is a widely recognized certification in this branch. This program is regulated by the famed American Institute of CPAs.
Acquiring this certificate is no child's play as it needs you to spend 150 hours on the coursework and pass a severe exam. If you become a CPA, you will be able to help those searching for financial advice with respect to organizing investments and reducing taxes.
CFP – Certified Financial Planner
CFPs are well-aware of a majority of topics across the financial industry. They are supposed to examine their clients' financial portfolio along with providing personalized plans in finance. I order to become a CFP, one must finish a large set of courses together with passing a seven-hour test which is directed by the CFP Board. If you wish to establish yourself as a CFP, you really got to know your stuff as the pass rate is beneath 70 percent.
CFA – Chartered Financial Analyst
Chartered financial analysts own boundless knowledge of investments & securities. This finance certification is controlled by the renowned CFA Institute, according to which the CFA credential is the most recognized and respected investment management position in the world. This program demands the students to gain prowess in at least ten investment subjects along with passing three stages of tough exams. Collaborating with a Chartered Financial Analyst is a great choice, in case, you are searching for an efficacious investment manager.