How Is the Problem of Rogue Landlords Being Tackled?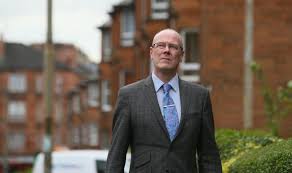 There are 4.5 million homes being rented in the private sector in England, and 82% of tenants are happy with the standard of their housing and their landlord's behaviour.  It's estimated that there are 10,500 rogue landlords operating in England, however.
Unfortunately, the rise in the buy-to-let market has meant that some people are renting out property as money-earners, but have no idea of their responsibility as a landlord.  Often the buildings are in sub-standard condition (without heating and/or hot water, for example) or with damp/mould.  Also, they are often rented out to vulnerable members of society who have neither the funds nor the know-how to complain and seek redress.
Although there is legislation regarding housing, there are also many loopholes rogue landlords can exploit.  Enforcement is in the hands of local authorities.  This consists of forcing a rogue landlord to made structural repairs to the property, imposing a fine or issuing a banning order (which prevents them from renting out property).  The problem is that local councils have neither the time nor the resources to investigate and take action as a result of repeated funding cuts by central government.
One of the solutions to this problem has been the creation of a rogue landlord database.  Since April 2018, councils have been obliged to enter all the details of landlords who have received a banning order and/or have paid two or more financial penalties in the previous 12 months.  Unfortunately, this only refers to offences committed after April of this year, so many rogue landlords with a record of previous offences aren't on the database.
Another problem which has been discovered by reporters (after a Freedom of Information request) is that the database isn't open to the public.  This effectively means that prospective tenants are unable to do a background check of their landlord before making the decision to move in and paying a deposit unless they live in one of the London boroughs.  In the capital, the Mayor of London has set up his own Rogue Landlord Checker, and this is open to everyone although its 1,000 entries are due to be reduced since they expire after a year.
Professional organisations like the Resident Landlords' Association and charities like Shelter (which provide free housing advice 24/7) believe that more needs to be done.  Apart from rewriting the existing housing legislation, they advocate the establishment of a court designed specifically to deal with rented accommodation.  They also think that tenants should be required to enter the details of their landlord on their Council Tax.  In this way, rogue landlords wouldn't be able to evade punishment