How To Work From Home ?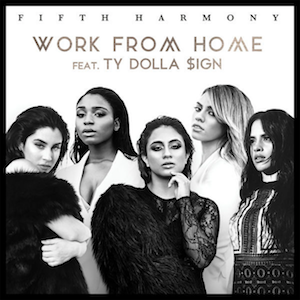 There are many ways to work at home and still make money. In fact the Internet has made this a real possibility for many people. If you haven't ever taken the opportunity to search for stay at home employment opportunities online, you probably should. You will discover hundreds of pages offering advice on how to stay home and earn money. If you are stick and tired of going to work day after day and are ready to start working on your own, consider taking advantage of the unique situation available. Plus, with the sagging economy, this is a great way to put a little extra cash in your pocket.
While there are numerous online money earning opportunities available, one of the best ways to earn money online is to start an online business. In fact, it is now easier than it has ever been before. If you don't want to you don't have to rent a store, find a warehouse, or even pay someone to make a website. The Internet has changed how we do business and it is now easier than ever to start a business and start making money online. Let's look at just how simple it can be.
If you want your own business, but you don't want to have to go at it alone, consider working with established companies to create your business. Did you know that you can work with eBay and Amazon to have a business easily. They handle your business and moderate your accounts all in exchange for a small percentage of your overall sales. In fact, even getting started is free as both eBay and Amazon offer a free account to get you started.
In addition to the free account, you will find many other great features associated with these accounts. You will find that these companies offer and easy to use interface and customer service to help you with any troubles that you may encounter. Their sites are easy to use, and when you need help it is ready and waiting.
Since these companies charge only a percentage of your overall sales, you can start a business very affordably. This lowers your start up expenses and lets you pay only for what you sell. This is great for new businesses. This fee that is charged upon purchase is known as the final value fee. eBay also charges a small fee when your item is posted.
eBay and Amazon are well known companies. This means that they will get the word out for you. One of the most difficult parts of starting a business is finding clientele and when you partner with these companies, the customers are already there and waiting. All you have to do is sit back and wait for the sales to start rolling in. Quicker than you thought possible, you will find that you have a world wide clientele purchasing your products.
As you work with either, or both, of these sites working from home and making money can be easy. You will first need to decide what you wish to sell. Remember, this decision will likely impact your success, so choose carefully. Keep in mind the cost, profit, availability and purchase appeal of these products. Also ask yourself if there is a need for an additional retailer of these products. If many places already carry these products, your business won't stand out and your profits will be decreased.
You should also consider cleaning out your home and selling extra items that you no longer need. This is a great way to get a little start up money for your business while cleaning out your home. Additionally it will help you practice selling and will get you into the habit. This is a great way to gear up for starting your own online sales business.
Jason Kay has been a successful internet marketing professional since 2004. He recommends starting a home internet business in your spare time at first, then making the transition to full time as you learn how to effectively promote your website.