The 3 safest countries in Africa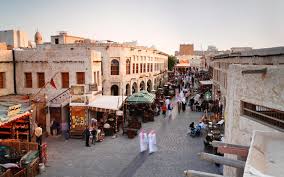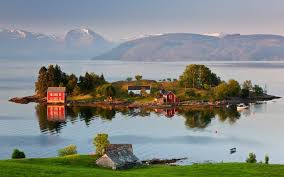 Africa is a fantastic travel destination with many unique spots, ancient culture and beautiful nature reserves. Africa therefore has many faces. Yet there are many world travelers who leave this particular continent behind. Because, they say, there is war in many countries, terrorist organizations are everywhere and the chance of robberies is too great.
Yet this image is not always correct. In many African countries you can experience the most beautiful holidays, if you only know where you need to be. So do you want to go to Africa but do not know where you can go? We take away all doubts and present the top 3 safest countries in Africa. We, The Top Hints, always try to give you a new perspective about everything and now we're going to give you some reasons why you need to travel to Africa.
Top 3 safe countries in Africa
Malawi
Malawi is located in the southeast of Africa. The country with about 13 million inhabitants is surrounded by Zambia, Tanzania and Mozambique and is the ideal place for a very relaxed and relaxing holiday. Lake Malawi is the big beating heart of the country. It is seen as one of the most beautiful lakes in the world. A boat trip on the rippling water is therefore an absolute must. Around the lake you will find green hilly areas. Of course you can also visit different national parks. For example, travel to Nyika National Park and search for the magical Big Five. Resting is best done in one of the coastal towns along the lake such as Nkhata Bay. Cocktail in hand, a burning sun in the blue sky and a beautiful environment where you can marvel at. Malawi shows you how quiet, safe and unconcerned Africa can be!
Mauritius
In the Indian Ocean lies the beautiful African island of Mauritius. About 850 km east of Madagascar and 1800 km away from the mainland. Only 1.3 million inhabitants count this island. No African chaos here or overwhelming crowds but soothing beaches and a special underwater world. Mauritius has a few islands, such as the Mauritius of the same name, Rodrigues, the Agalega Islands and the Cargados Carajos. Piece by piece African beauties. Capital is Port Louis, a reference to the French king Louis XV. In Mauritius you are completely at your place when you come for a relaxing holiday with amazing views over the endless waters of the Indian Ocean.
Namibia
Namibia is perhaps the big unknown in this top 3. This country, which lies on the southwestern side of the continent, has incredibly beautiful scenery and authentic African surroundings. Namibia stays far away from all unrest and offers travelers a great place to travel. Visit the thousands of seals at Cape Cross or be stunned by the deserted landscapes at Damaraland. The Kaokoveld in the northwest is also a beautiful nature reserve that shows Africa in all its beauty. Fish River Canyon is the longest canyon in the world after the Grand Canyon. And so Namibia has more surprises in store for the adventurous world traveler. Time to discover which ones are!
Hopefully this article can convince you to explore the Black Continent. Africa saves a million mysteries and as long as we visit safe places, everything will be fine.