Cooking apps: Top 8 best cooking app on Android.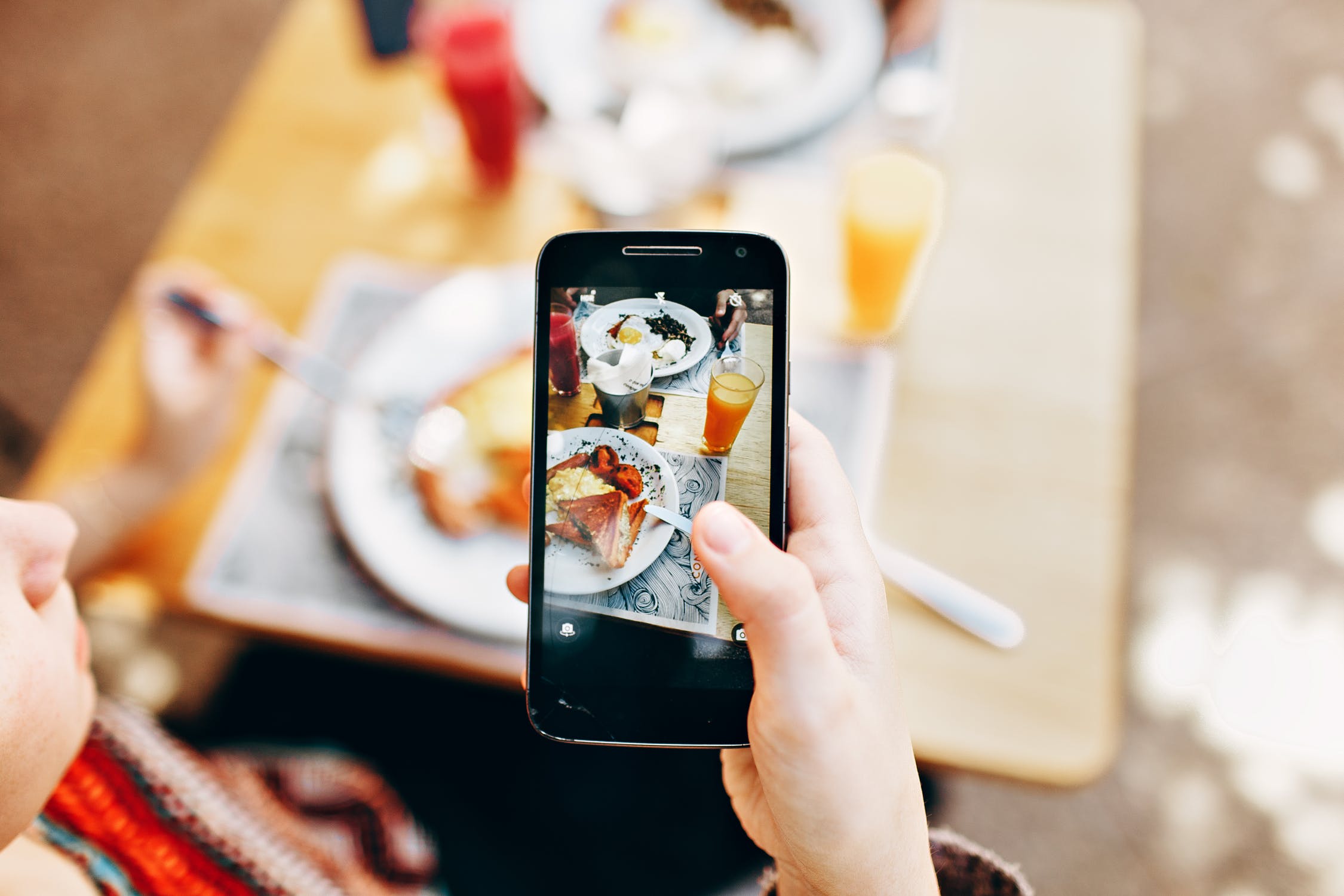 How to take a cooking course live from home? How to find the best restaurant in the area? Where to eat gluten-free, kosher, organic? A brief overview of the best FOOD applications on the market. In addition, a weekly challenge with a sports application will complete your fitness. Eating, moving is better for your health.
Marmiton cooking app
Obviously, the largest sites dedicated to the culinary world also have some of the best applications. In these, we find Marmiton in particular. With more than 55,500 recipes classified, a search by name but also by ingredients to give you ideas from what you have in the fridge.
You can also use the application to manage your shopping list by pointing out what you are missing for the weekly dishes. Some culinary techniques are presented in videos and you can also discover the advice of the community. In short, an essential that plays on accessibility.
Fooducate cooking app
The American app, which scans your items at the supermarket to know the composition of the products. Genetically modified organisms, pesticides, allergenic ingredients, fats, sugars. Unless you are an expert in agri-food language, you don't always know how to decipher the labels of supermarket products. In many cases, the lack of transparency of manufacturers and the excess of complex information on labels are confusing. How can I be sure of the lawfulness and quality of the products?
Fooducate gives access to all the basic information of a product: it scans it and then displays a detailed description of its content and the origin of its ingredients. The application then assigns a score from A to D.
Petitchef cooking app
We continue in the race forward with more than 100,000 recipes presented in the database. This is both a positive point and a disadvantage. You will find absolutely everything you could dream of, but also some less common or less useful dishes.
But with a little time and especially thanks to its very intuitive interface, you can find dishes adapted to seasonal products. We advise you to take your time, to discover it little by little and let yourself be tempted by the innovative recipes. It's the best way to get out of your cooking habits!
Jamie Oliver 20 Minutes Meal app, the 2.0 (translation of the British chef's book)
After the success of his book 30 minutes meals, the English Cyril Lignac launched a digital replica. More a virtual book than an app, JO 20 Minutes Meal offers 60 recipes to make in 20 minutes. Everything is classified into categories, for example: pasta, soups, curries and the explanations are simple. No culinary jargon too strong or technical terms too complicated. The app is enhanced with HD photos and is available in several languages.
You don't have to be a chef to eat well.
You don't need to be a chef to eat well, or even have cupboards full of food and a big wallet. The mobile application, designed by LMDE for students, uses the ingredients in the cupboard to create a host of good, healthy and easy to use recipes. As a bonus, users also benefit from the LMDE's health tips. Both dietetic and economical, the application appeals to all budgets.
Track the truck, the best app to track down foodtrucks.
How does it work? It's very simple, just choose a day, enter your address, choose a time of day and TTT will find you a food truck within a radius of only a few kilometers. The app also offers a search by theme if you want a specific street food. Example: bagel, Chinese, burger, pancakes, etc. As a bonus, TTT provides all the information and news about food trucks and collects many opinions and comments.
Deliciously Ella, the ultra healthy application
When Ella Woodward was diagnosed in 2011 with postural orthostatic tachycardia, a rare disease that attacks her nervous system, she researched natural healing and decided to give up all products that undergo processing: sugar, gluten, dairy products and meat.
After a few weeks, she feels better and after a few months she stops taking her medication. With this green revolution, the young English girl decided to set up her blog and then launch the eponymous smartphone app. More than 100 simple recipes, detox menus spread over several days, smoothies with organic fruits and vegetables, dozens of healthy recipes (vegetarian, vegan, sugar-free, gluten-free, etc.).
Visual kitchen, to take a virtual courtyard at home.
Each recipe in the application's database is illustrated with an HD photo and an inventory of all the necessary ingredients. Then, each step of the recipe is also illustrated by a photo of the evolution of the recipe, taken by a professional. The core support module includes 84 recipes, divided into the following four themes:
The general idea of the Visual Kitchen app is to make recipes for good meals accessible to everyone with simple explanations and top quality images.
Simple, quick & delicious = 60 recipes
Asia = 5 recipes
Italy =15 receipts
Bread and pastries = 4 recipes
And many others.
The much feared swimsuit event is fast approaching. This is an event that even the geek doesn't miss ! Easily return to good eating habits with our selection of mobile cooking applications.