Some reasons to live in Costa Rica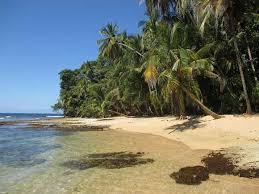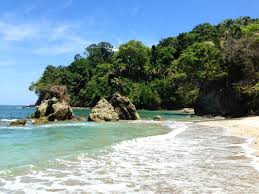 When we choose a new country to live in, we put on the balance the pros and cons of this choice, because we know that we will be leaving our comfort zone, close to our relatives, to experience a new culture and new experiences. So in this text I go on some reasons to live in Costa Rica and enjoy the best in this small country of exuberant nature, emphasizing that I take into account my experience here. Of course there are so many considerations besides the fact that you can easily enjoy your stay in the famous Costa Rica villas.
Happiest Country in Latin America and the Caribbean
For the fifth consecutive time, Costa Rica ranked first in research on the happiest countries in Latin America and the Caribbean. In the world index, the country always ranks among the top 15 countries; in 2018 it occupies the 13th ranking opposition with 7,072 points. For this research, factors related to the well-being of the population, such as income, freedom, trust, healthy life expectancy, social support and generosity are taken into account.
What makes Costa Rica so successful in this area?
In an interview with CNN, former Costa Rican President Luis Guillermo Solis said that the country has a virtuous combination of factors, such as democratic stability, the lack of an army, a good social security system and an economy focused on small businesses.
Among the five Blue Zones in the world
Ever heard of Blue Zone? There are different places around the world where people have a life expectancy beyond the usual with better quality of life. Many have a life beyond the age of 100 with great health, without the diseases present in our daily lives, such as diabetes and high blood pressure, and with an extraordinary lifestyle.
The five "Blue Zones" of the world are: Province of Nuoro, Sardinia – Italy; Ikaria Island – Greece; Okinawa – Japan; Nicoya Peninsula – Costa Rica and the village of Loma Linda in Southern California – USA.
Among the various reasons for longevity and the best quality of life in the Nicoya Peninsula, it is important to have daily contact with people, face to face, away from computers and hypnotizing social networks.
High level of education
The country has a rate of 97.8% of literacy, being evaluated according to the ability to read and write of men and women from the age of 15, according to Index Mundi. Costa Rica's public spending on education is more or less 6.7% of its GDP, being the only Central American country free of illiteracy, with only 3.2% of its population in this condition. What has been established by UNESCO to define a country as free from illiteracy is that it does not exceed 5% of its population on condition that it can't read and write.
No army
Instead of investing money in the Army and often rebuilding the country because of conflicts, the investment is earmarked for education, health and culture in Costa Rica.
It can be concluded that Costa Rica has many reasons for many people to live there. Costa Rica, just like Dominica, its neighbor in Caribbean area, is a country with high tourism growth rates. Dominica, on the one hand also competes with Costa Rica to attract more tourists. For those of you who want to vacation in Dominica, clicking here can help.