The Most Epic Cycle Routes to Visit Before You Die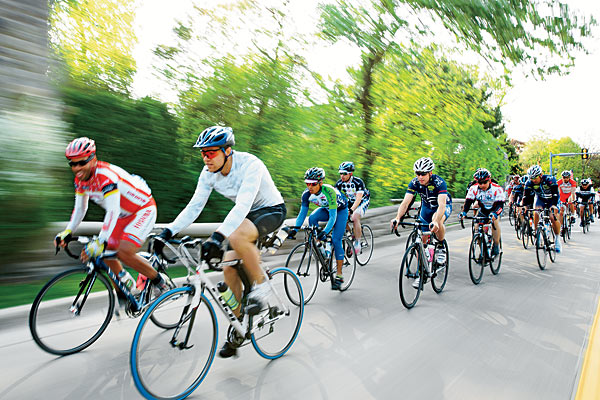 It is practically impossible to name the best cycle routes, since their number is always growing, but there are some whose beauty and epic-ness mark them as special. Those who love cycling will have a thing or two to say about their favourite routes and their top choices will not always be the same, but if one is in persistent beauty can be found in any place in the world. Experience the grandeur of some of the most epic cycle routes, and share your experiences with others.
European North Sea Cycle Route
When members of the European Union put their mind to something, it has to turn out fine. This is how North Sea Cycle Route was born, the longest signposted cycle route in the world! Another, slightly less epic, name for NSCR is Euro Velo Route 12 which, you will admit, does nothing to paint the beauty of route that connects the UK, the Netherlands, France, Belgium, Germany, Denmark, Sweden and Norway. For those who have no time to visit every country and soak in the beauty of scenery, there is always an option of visiting only one or two countries instead. It is not wise to cycle these parts in winter since temperatures go really low, but during summer it's incredibly popular.
Danube Cycle Path
Danube Cycle Path starts with beautiful Danube Bike Path, a smaller section perfect for beginners, families with children, or anyone who doesn't have enough time to plan their path meticulously. It starts with Germany, goes through Austria, and ends in Budapest, the Hungarian capital. For those with more adventurous spirit and enthusiasm, southern part is more challenging and way less refined, which makes it perfect for those who love the idea of a real challenge which gets more difficult with every mile. The road from Germany to the Black Sea is not an easy one, so try to get all Asista equipment you need .
England's The South Downs Way
While on the topic of challenges, you might want to take a look at one of England's finest and trickiest routes – the South Downs Way. It is 99 miles long and goes through some of the most stereotypical parts of the English countryside. And it's incredibly difficult! It has a lot of small ups and downs that simply drain your energy and leave you exhausted in the midst of that lovely landscape. Uphill pedalling to over 14,000 feet is no small thing, and it takes a lot of strength and determination to finish the route. The trips takes approximately three days and you will pass through a lot of small, charming, rustic villages with a plenty of pubs and guesthouses where you will be able to rest. Of course, you can finish it in a day if you want and if you are stubborn enough, but it would be a shame to pedal like mad through some of the most beautiful parts of England.
Life is short, and there is simply not enough time to visit all the cycle routes you would want, but that should not stop you from trying. Pack your bag, sit on your beloved bike, persuade a few friends to come along, and prepare for the most epic adventure at some of the most amazing places in the world. Even if you're alone, it doesn't have to mean that you will be lonely – you will meet al lot of open minded and friendly people who can become your friends